Small number of large loads…
The metal-processing industry is an excellent example where you can find specific large industrial plants. Why specific? Maybe because in such plants, there are only a few individual large loads that have to be connected directly to the MV system. That's not the usual practice you can see in conventional plants.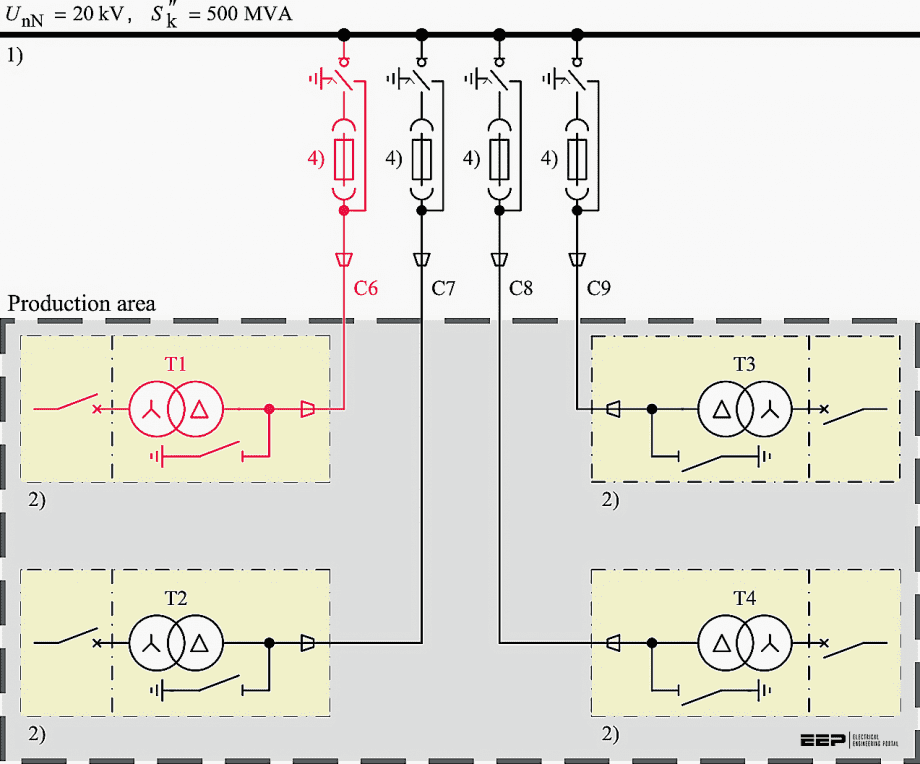 These loads include, for example, large compressor drives, arc furnaces, and large engine test benches.
Due to the small number of large loads, in plants of the metal-processing industry, the focus of attention is on configuration of the supply from the MV into the LV system.
1. Best MV/LV incoming supply variant

(in terms of power system engineering)
In configuration of the MV/LV incoming supply, a distinction is made between centralized and decentralized multiple incoming supply.
Whereas the transformers of the centralized multiple incoming supply are installed in an enclosed electrical operating room at the edge of the hall, the transformers of a decentralized multiple incoming supply are containerized and installed in the load centers of the production and function areas.