Introduction to wiring diagrams
As already written earlier regarding LV switchboard, wiring diagrams are used to show control and signalization principle of operation inside switchboard. Usually they are given in form of electrical circuits between two lines which are representing control voltage potentials.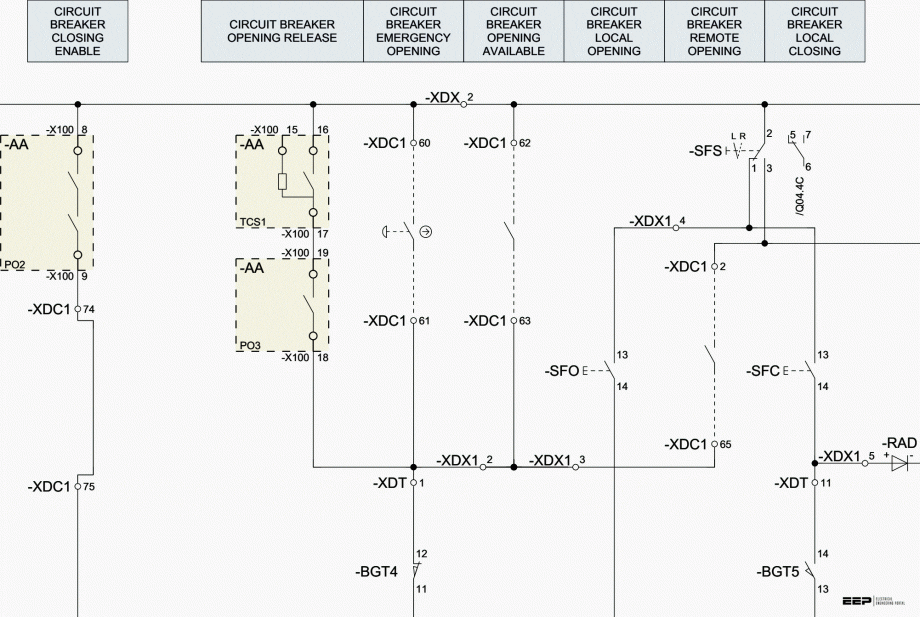 Of course, various types of signals can be transferred outside switchboard, for the purpose of measuring, monitoring, or control, i.e. to be used for SCADA applications.
Within this article, we will be talking about wiring diagrams inside medium voltage (MV) switchgear. Basically, same rules and principles apply here as well.
However, there are some differences related to the fact that in the case of MV applications, primary equipment operates at medium voltage level, while control and signalization circuits are always of low voltage type.
An example of wiring diagram related to MV equipment will be given and discussed later within the article.
Table of content: