Planning high voltage switchgear
The following three criteria must be considered when planning high voltage switchgear installations: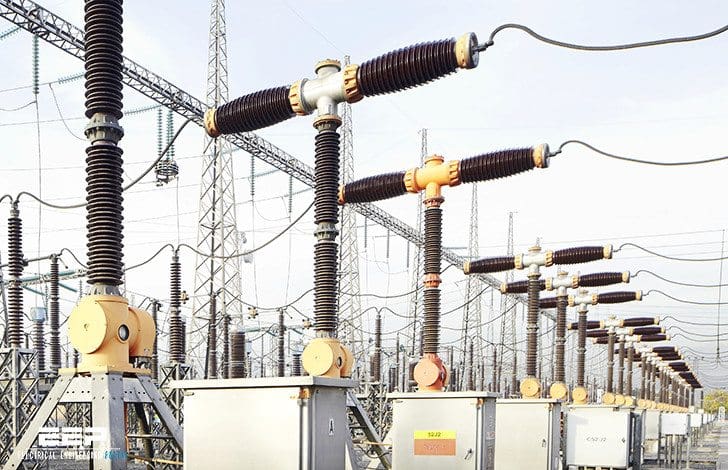 1. Voltage levels
High voltage installations are primarily for power transmission, but they are also used for distribution and for coupling power supplies in three-phase and HVDC systems. Factors determining their use include: network configuration, voltage, power, distance, environmental considerations and type of consumer:
| | |
| --- | --- |
| HV Installations | Voltage level |
| Distribution and urban networks | > 52 – 245 kV |
| Industrial centres | > 52 – 245 kV |
| Power plants and transformer stations | > 52 – 800 kV |
| Transmission and grid networks | 245 – 800 kV |
| HVDC transmission and system interties | > 300 kV |
| Railway substations | 123 – 245 kV |
2. Plant concept and configuration
The circuitry of an installation is specified in the single-phase block diagram as the basis for all further planning stages. Table 1 shows the advantages and disadvantages of some major station concepts.
The availability of a switching station is determined mainly by:
Circuit configuration, i. e. the number of possibilities of linking the network nodes via circuit breakers and isolators, in other words the amount of current path redundancy,
Reliability/failure rate of the principal components such as circuit breakers, isolators and busbars,
Maintenance intervals and repair times for the principal components.
Table 1 – Choice of plant concept and measures taken in relation to given boundary conditions
Concept configuration

Advantages

Disadvantages

Single busbar

least cost

BB fault causes complete station outage
maintenance difficult
no station extensions without disconnecting the installation
for use only where loads can be disconnected or supplied from elsewhere

Single busbar with bypass

low cost
each breaker accessible for maintenance without disconnecting

extra breaker for bypass tie
BB fault or any breaker fault causes complete station outage

Double busbar with one circuit breaker per branch

high changeover flexibility with two busbars of equal merit
each busbar can be isolated for maintenance
each branch can be connected to each bus with tie breaker and BB isolator without interruption

extra breaker for coupling
BB protection disconnects all branches connected with the faulty bus
fault at branch breaker disconnects all branches on the affected busbar
fault at tie breaker causes complete station outage

2-breaker system

each branch has two circuit breakers
connection possible to either busbar
each breaker can be serviced without disconnecting the branch
high availability

most expensive method
breaker defect causes half the branches to drop out if they are not connected to both bus bars
branch circuits to be considered in protection system (applies also to other multiple-breaker concepts)

Ring bus

low cost
each breaker can be maintained without disconnecting load
only one breaker needed per branch
no main busbar required
each branch connected to network by two breakers
all changeover switching done with circuit breakers

breaker maintenance and any faults interrupt the ring
potential draw-off necessary in all branches
little scope for changeover switching

1½-breaker system

great operational flexibility
high availability
breaker fault on the busbar side disconnects only one branch
each bus can be isolated at any time
all switching operations executed with circuit breakers
changeover switching is easy, without using isolators
BB fault does not lead to branch disconnections

three circuit breakers required for two branches
greater outlay for protection and auto-reclosure, as the middle breaker must respond independently in the direction of both feeders
3. Dimensioning
On the basis of the selected voltage level and station concept, the distribution of power and current is checked and the currents occurring in the various parts of the station under normal and short-circuit conditions are determined.
The basis for dimensioning the station and its components is defined in respect of:
insulation coordination
clearances, safety measures
protection scheme
thermal and mechanical stresses
The basic designs available for switching stations and equipment together with different forms of construction offer a wide range of possibilities, see Table 2 below. The choice depends on environmental conditions and also constructional, operational and economic considerations.
Table 2 – The principal types of design for high voltage switchgear installations and their location
Basic design

Insulation medium

Used mainly for voltage level (kV)

Location

Outdoor

Indoor

Conventional
Air
>52 – 123
×
×
Conventional
Air
123 – 800
×
GIS
SF6
>52 – 800
× (1)
×
Hybrid (2)
Air/SF6
245 – 500
×
GIS used outdoors in special cases
Hybrid principle offers economical solutions for station conversion, expansion or upgrading.
There are various layouts for optimizing the operation and space use of conventional outdoor switchgear installations (switchyards), with different arrangement schemes of busbars and disconnectors.
North-East Agra – the world's first multi-terminal UHVDC transmission link
The 800 kV North-East Agra UHVDC (ultra high voltage direct current) link will have a record 8,000 MW converter capacity, transmitting clean hydroelectric power, equivalent to the generation of 8 large power plants, from India's northeast region to the city of Agra, a distance of 1,728 km.
The North-East Agra project was ABB's fifth HVDC transmission link in India at that time.
Reference // Switchgear manual by ABB (Order PDF or hardcover directly from ABB)