Substation design and engineering
Building a new substation or retrofitting the old one is a complex process full of design and engineering tasks to be worked on. The main steps in substation design and engineering are as follows: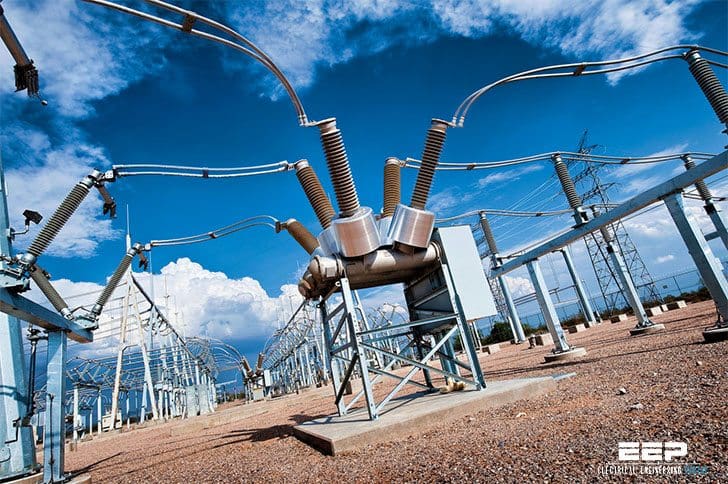 Step 1 – switching system
Selection of a substation switching system: ring bus, breaker-and-a-half, etc. based on reliability requirements.
Step 2 – key plan, location of components
Preparation of a key plan which should show the location of all components of a substation and their interconnections, as well as steel structures, control house, fire walls, driveways, fence and property line.
Step 3 – equipment selection and ordering
Selection and ordering of equipment, which is usually done in a utility company by a designated group of equipment experts.
They specify transformers, breakers, etc., request bids form approved vendors, evaluate the bids, place the order with a winning bidder, and participate in testing and commissioning of equipment.
Step 4 – engineering support
Engineering support for licensing and permitting which includes preparation of necessary drawings sealed by professional engineers, testifying at public hearings at the municipalities where a new substation is planned to be built, ordering of noise studies and selecting means of noise mitigation if needed.
Step 5 – civil and structural design
Civil and structural design which includes:
Pile design
Foundations
Steel structures
Control house
Step 6 – electrical layout design
Electrical layout design which includes:
Positioning of equipment
Bus design
Design of manhole and conduit system
Design of auxiliary A.C. power system
Selection of D.C. batteries and battery chargers
Layout of control house
Grounding and lightning protection design
Step 7 – relay protection, SCADA
Control design which includes:
Relay protection and instrumentation system schematics and wiring diagrams
Relay racks or panels
Remote control and metering (SCADA – system control and data acquisition)
Step 8
Construction support which includes a resolution of technical problems discovered during construction, ordering of additional materials, etc.
Further details of major equipment
Because selection of the major equipment is one of the most critical tasks in substation engineering, there are a lot of details. These are just the part of some major equipment ratings:
Power transformer ratings
Capacity including overload capability
Cooling class
Frequency
Primary and secondary voltage
Phase relation between primary and secondary voltages
Voltage regulation requirements: load and no-load taps
Transformer impedance
Sound level
Circuit breaker ratings
Rated maximum voltage
Rated continuous current
BIL
Rated short circuit current
Interrupting time
Rated frequency
Current transformer (CT) ratings
BIL
Rated current
Rated frequency
Number of taps and ratio for each tap
Accuracy class
Type (bushing CT, free standing, etc.)
Voltage transformer (VT) ratings
Rated voltage factor
Rated primary voltage (Up)
Rated secondary voltage
Accuracy power
Accuracy class
Voltage ratio error
Phase or phase displacement error
Rated thermal limiting output
Disconnect switch ratings
Rated voltage
Rated frequency
Rated current
Rated short-time withstand current and duration
Rated peak withstand current
Rated short-time power frequency withstand voltage (rms) – To earth between breaks
Rated lightning impulse withstand voltage (peak) – To earth between breaks
Rated busbar transferring current
Type of motor operation mechanism
Switching capacitive current
Switching inductive current
Switching busbar transferring current Bus-transfer current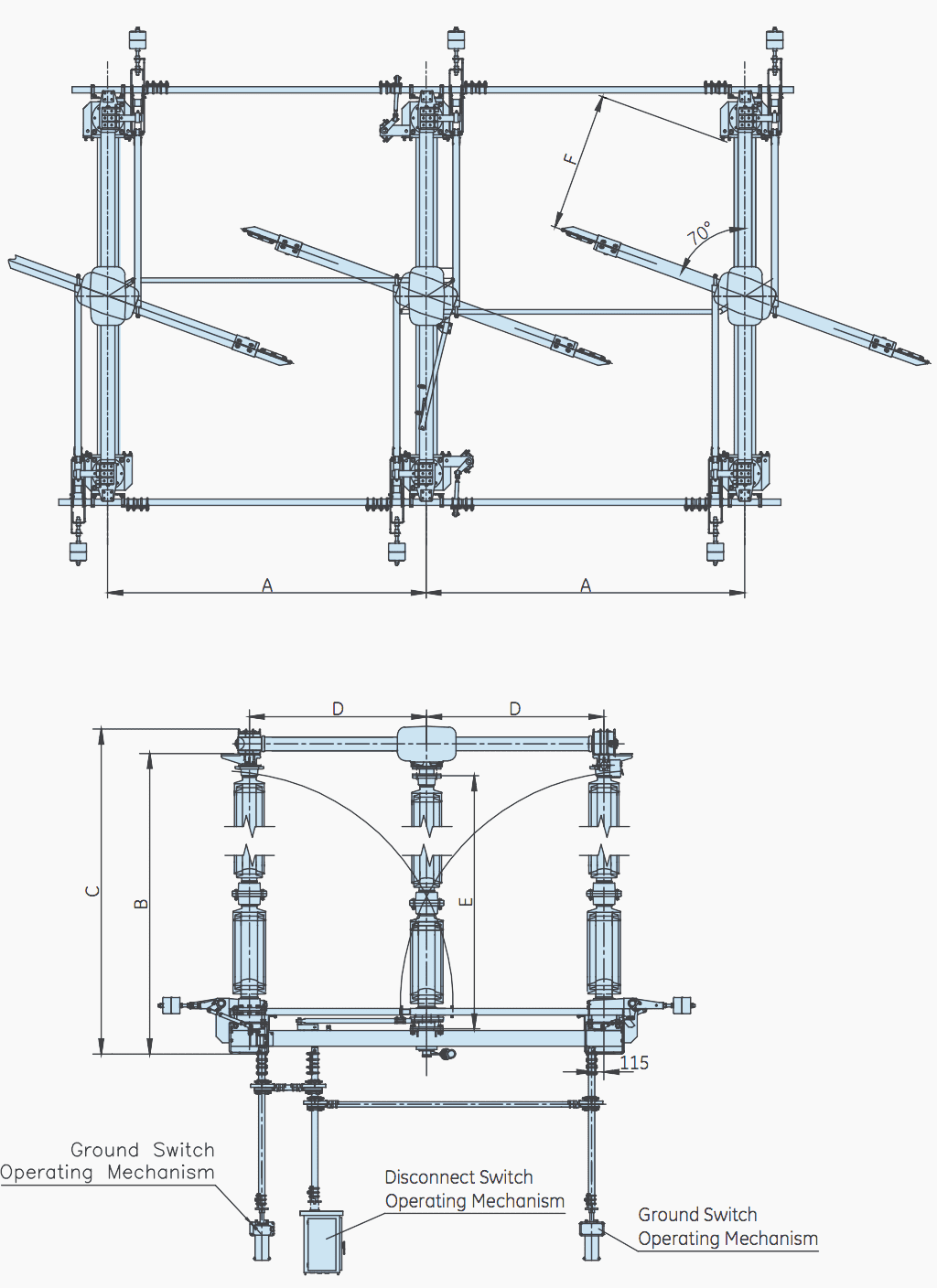 Reference // Fundamentals of Modern Electrical Substations by Boris Shvartsberg, Ph.D., P.E., P.M.P.