Nature of induction motor contributions
A running induction motor that has a bolted three-phase short circuit suddenly connected across its terminals will contribute currents to the short circuit. Typical fault current vs. time plots are shown in Figure 1. The plot shows a high initial current decay followed by fairly rapid decay to zero.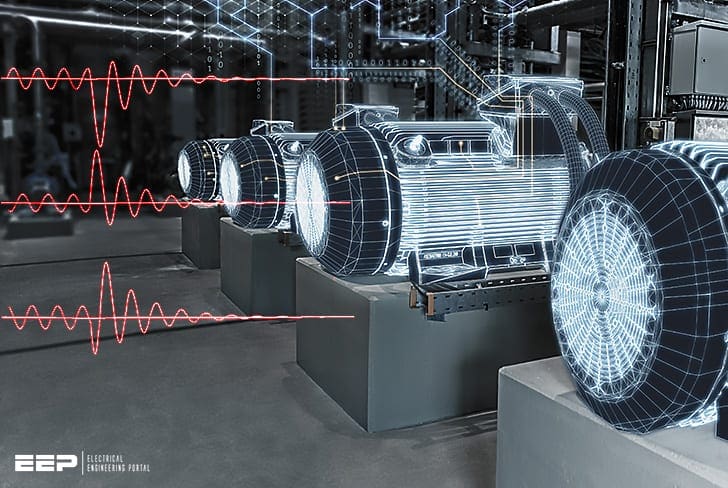 The current contribution is caused by a stator driving voltage generated by trapped rotor flux. The current to the terminal short circuit is limited by the internal reactance of the motor. The current in two or all three phases is asymmetrical at first, and that each offset current consists of an ac and a dc component.
The ac component decays because the rotor flux is not maintained by normal applied voltage. The dc component, a transient not supported by any driving voltage, also decays.
The frequency differs initially from system frequency by motor slip and thereafter reduces at a rate dependent on motor mechanical load and combined motor and load inertia. For the first few cycles after the short circuit, the frequency change is usually conservatively considered to be inconsequential.