Commissioning of power systems
The commissioning of power systems may, at first glance, looks like a purely engineering activity, but it's however, also a management process, requiring such qualities as setting of objectives, planning, organizing, documentation control and most important, the creation of teamwork.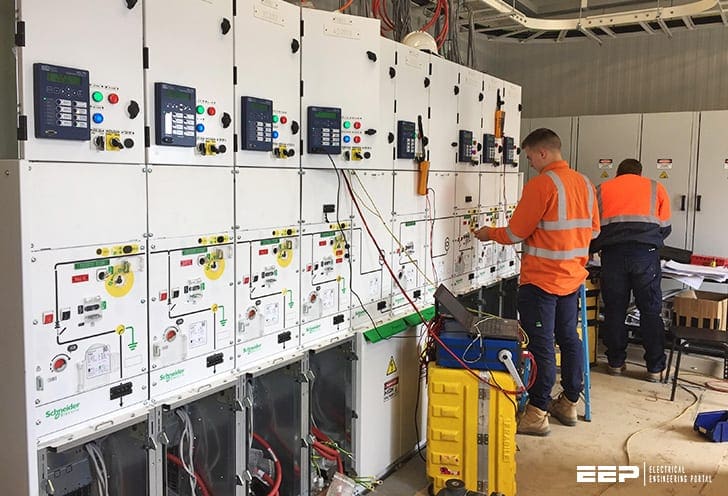 This introductory part of guide will examine some fundamental concepts associated with commissioning management.
Commissioning objectives
The objective of 'commissioning' is to prove that the individual items of equipment, which are interconnected to form systems, circuits and substations, are suitable for their intended purpose and acceptable for commercial service.
This global objective can be subdivided into:
Verifying that the equipment has not been damaged in transit, that it has been correctly installed, and that it performs as specified;
Obtaining test data as the basis for comparison with future maintenance and fault investigation results.
Definitions
There are a number of commonly used terms associated with commissioning, as follows:
Commissioning:
Activities which demonstrate that an item of equipment is acceptable for service. Such activities include inspections, off-load commissioning tests and on-load commissioning tests.