Phase relationships & phasor grpups
Most power systems require an earth connection, in fact in most countries there is a code rules and requirements that all electrical systems should have a connection with earth. It is convenient, therefore, if the supply winding of the transformer feeding the system can be star connected and thereby provide a neutral for connecting to earth, either solidly or via a fault current limiting resistor or other such device.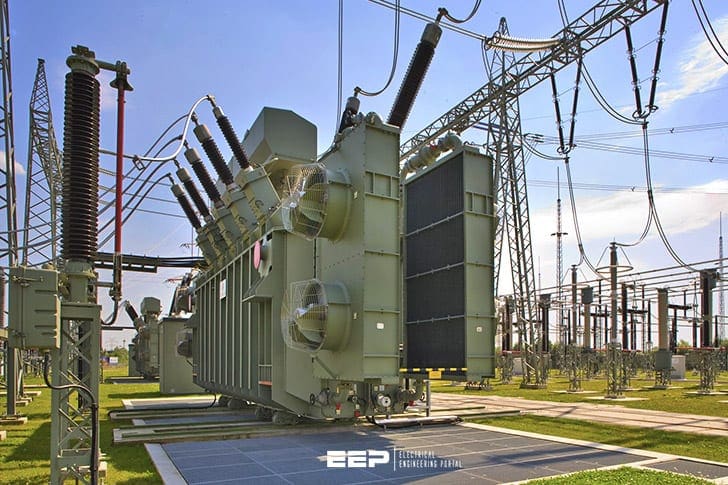 It is also desirable that a three-phase system should have a delta to provide a path for third harmonic currents in order to eliminate or reduce third harmonic voltages in the waveform, so that considering a step-down transformer.
For example, it would be convenient to have the HV winding delta connected and the LV star connected with the neutral earthed. If a two-winding three-phase transformer has one-winding delta connected and the other in star, there will be a phase shift produced by the transformer as can be seen by reference to Figure 1.
In the example shown in the diagram, this phase shift is 30° after 12 o'clock (assuming clockwise rotation) which is referred to as the 1 o'clock position.