Protection overview
There are usually several ways of protecting HV/MV generators and transformers. It should be noted that one protection relay is often used for several functions, for example, an overcurrent relay can be used for both overcurrent and earth fault protection.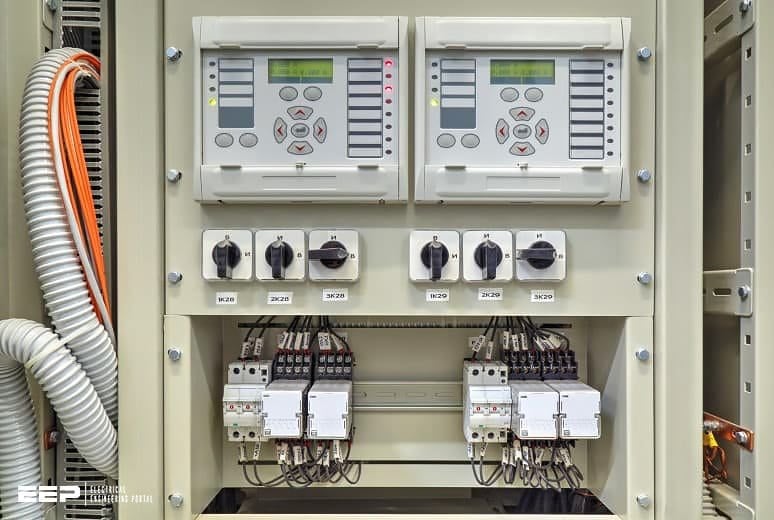 The following combinations are commonly found in practice:
Inverse time overcurrent and earth fault;
Inverse time with instantaneous high-setting overcurrent, with or without inverse time earth fault; and
Thermal overcurrent, with instantaneous overcurrent and earth fault.
The power system neutral is considered to be earthed when the neutral point is connected to earth directly or through a resistor. Earth fault protection is applicable in all such cases.
The neutral point is considered to be insulated when the neutral point is not connected to earth, or is earthed through a continuously rated arc suppression coil or through a voltage transformer.
Arc suppression coils are a form of protection applicable where the majority of the earth faults are expected to be of a transient nature only. They can be continuously or shorttime rated (normally 30 s), with one phase of the system faulted to earth. The continuously rated coils can be provided with an alarm to indicate the presence of a persistent fault, and in some cases directional earth fault relays are used to indicate the location of an earth fault.
The short-rated coil is short-circuited, either directly or through a resistor after a short time, so that persistent earth faults can be cleared by normal discriminative earth fault protection.
Interesting reading about arc suppression reactors.