Introduction to SLDs
Single line diagrams are used in common engineering practice as graphical representation of electrical switchboard or assembly containing more sections, i.e. cubicles. Basically, they are simplified and digest picture of whole switchboard, showing only major power equipment and connections to other switchboards, usually with addition of major metering instruments which are used.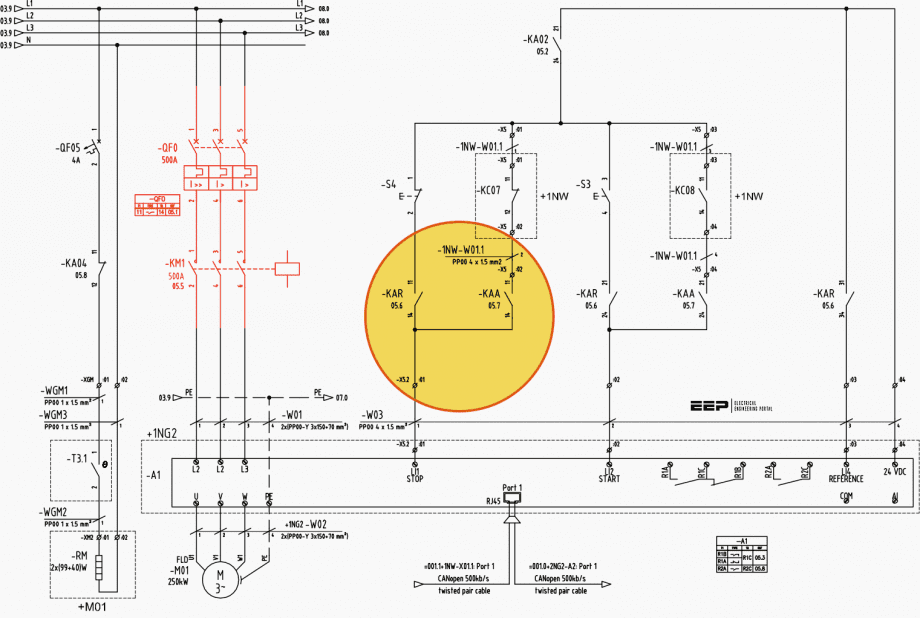 Besides graphical symbols, most important data about equipment are shown as well. In the field of electrical diagrams, they are equivalent to contents or abstract in the field of written articles.
They are called "single line" because only one line is used to represent all three phases, and only one pole symbols are used to represent multipole switchgear or metering transformers placed in all lines.
Wiring diagrams are used to show control and signalization principle of operation inside switchboard. Usually they are given in form of electrical circuits between two lines which are representing control voltage potentials. Unlike single line diagrams, every drawn line matches one single wire which actually exists inside control part of the switchboard.
There are several widely used software packages intended for creation of electrical wiring diagrams.
The purpose of this article is to provide illustration and detailed explanation of both types of electrical diagrams mentioned, using a concrete example. Examples will be observed in critical manner, with some suggestions how to improve their competence and quality.
Example of single line diagram
In Figure 1 main low voltage distribution board consisted of five sections, i.e. cubicles, is shown in the form of single line diagram (SLD).
Nowadays, usually =FUNCTION +LOCATION -PRODUCT principle for creation of project tag for equipment is used, according to IEC 81346. Dashed rectangles are most often designation for so called location box, which may be a switchboard, control panel, substation or similar in example.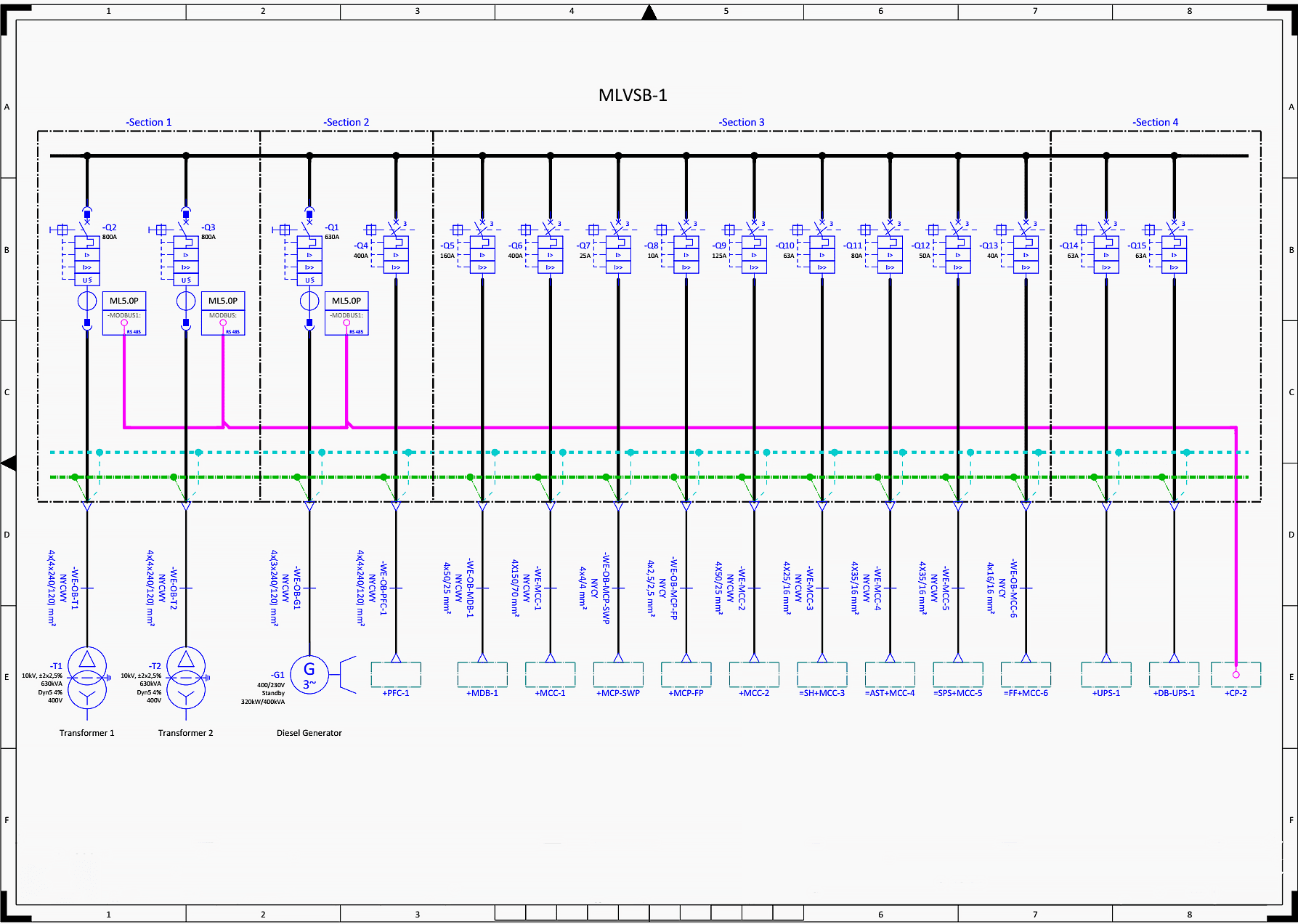 There are three incomings: transformer 1 (-T1), transformer 2 (-T2) and generator (-G1) and twelve outgoings, so fifteen circuit breakers in total are shown. "Standby" generator means that it will be started and used for supply only in case when grid supply isn't available, i.e. in case when neither of two transformers is capable to provide power supply.
Note that standby rating of generator (in this case 320kW/400kVA) differs from some other, e.g. prime rating of same generator.
Black continuous line represents three live conductors or busbars (L1, L2, L3), blue dashed line stands for neutral (N), while green dash-dot line is protective earth (PE). This can be easily concluded, but it is better to be clearly marked in drawing.