Circuit breaker racking
Circuit breaker racking is one of the most prominent exercises in the power system that exposes an operator to risk. A sudden malfunction during the racking process can induce catastrophic consequences to the operator and entire premises. Older breakers with more complex and relatively vulnerable mechanical orientation are more prone to safety problems encountered during racking.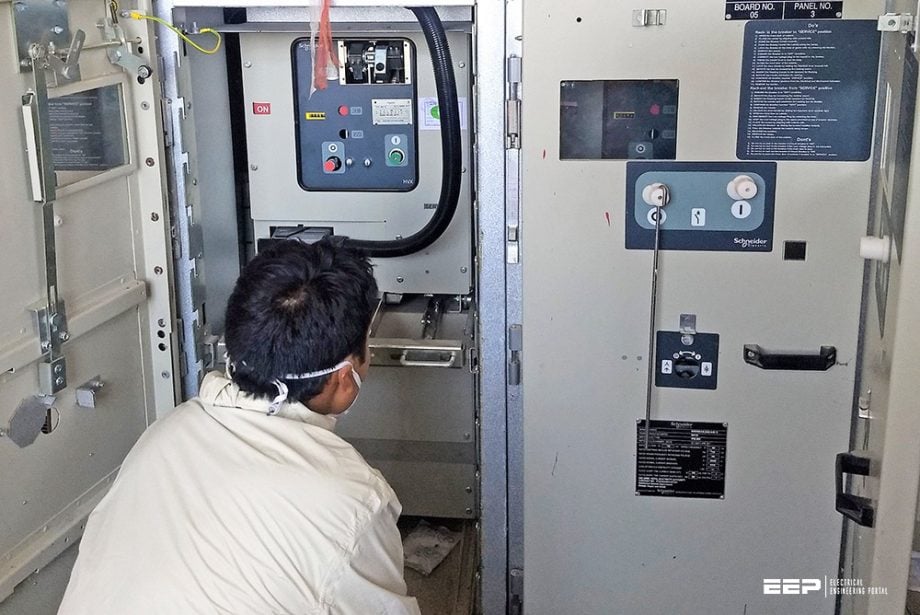 One of the most talked-about risks during circuit breaker racking is the arc flash phenomena. Arc flashes result from imperfection in the mechanical operation of a circuit breaker while engaging or disengaging. Arc flashes are potentially fatal and disastrous, depending upon the magnitude of current and energy involved.
While there are many maintenance checklist and precautions to minimize the risk of arc flashes, they leave no time to react once they occur. Thus, it is essential to implement an appropriate protective technique to safeguard the operators from potential fatality.
Remote racking of circuit breakers is one of the most effective strategies to minimize or ideally eradicate operators' fatality rate due to arc flashes. Remote racking of circuit breakers allows the operators to maintain a safe distance while racking the breaker, minimizing the risk of exposure to fatal arc flashes.
Though this method is way more effective than using Personal Protective Equipment (PPE) or other prevalent preventive techniques, it is not yet widely used. In this article, we will contemplate the use of remote racking of circuit breakers and possible reasons for their limited practice.
1. Arc flash and its causes
Arc flash is an unwanted occurrence in an electrical system that is associated with an explosion caused due to a rapid rise in temperature and pressure in the air between electrical conductors that is caused by unwanted electric discharge through the air via non-intentional low impedance path.
Arc flashes usually lead to fires and heat that may result in fatalities. The temperature of an arc flash can reach extremely high value and ignite clothing, burn the skin, cause lung or eyesight damage, or even death based on the distance of impact.