RMU wiring schemes and design
In terms of operational requirements, it is pretty evident what a customer expects out of a Ring Main Unit – a hassle-free and uninterrupted distribution of power supply to electrical loads from one or more available sources. The onus is on the designer to meet those expectations in design and fabrication.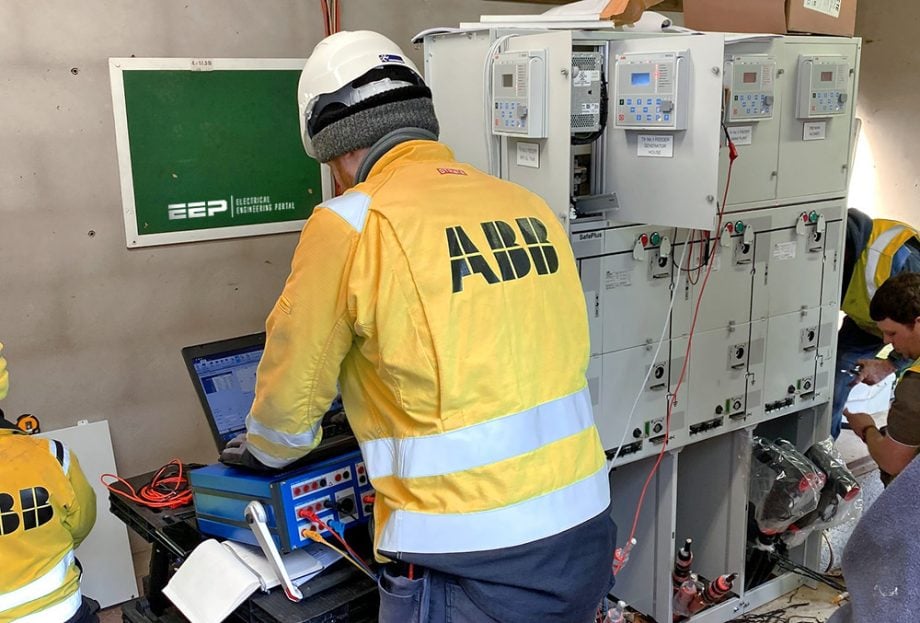 From a design perspective, RMU is a TEE point of power supply aided with extra protection and control, which divides the load current and interrupts any fault or short circuits.
RMU is an epitome of modularity and portability in medium voltage power distribution that makes the Selection of source and power supply to multiple downstream loads look effortless and compact.
Apart from the relatively higher initial cost, RMU is almost always the best choice to create a medium voltage distribution ring or TEE network for radial supplies in small industries, commercial centers, housing complexes, hospitals, airports, etc.
We shall discuss the most commonly used configurations for RMU along with its interconnections, cabling, protection, and other important aspects of installations.
1. RMU vs switchgear assembly; similar, yet different
To simply put it in one sentence, a Ring Main Unit is an extended version of switchgear or has switchgear integrated into it, but vice versa might not hold. However, in comparison to a complete switchgear assembly is admittedly close since a switchgear assembly also houses primary components to control or interrupt the current flow and other ancillary operating, metering, and monitoring components.
The difference, however, lies in the application and portability. The switchgear assemblies are better suited for large power utility substations with numerous outgoing feeders that require dedicated feeder protection. Protection via individual switchgear cubicles of the assembly arguably provides better flexibility in terms of maintenance and operability.
Likewise, RMUs are better suited for dedicated load centers with one or multiple power mains and multiple medium voltage power supply feeders for dedicated bulk load centers within the confined facility.
In addition, the modern RMUs are available with an enclosed SF6 insulated chamber that houses all operational switches and breakers, which immensely reduces the size of the module and makes it maintenance-free, elongating its useful life over more than 30 years.
Figure 1 – Ring main power distribution principle in a facility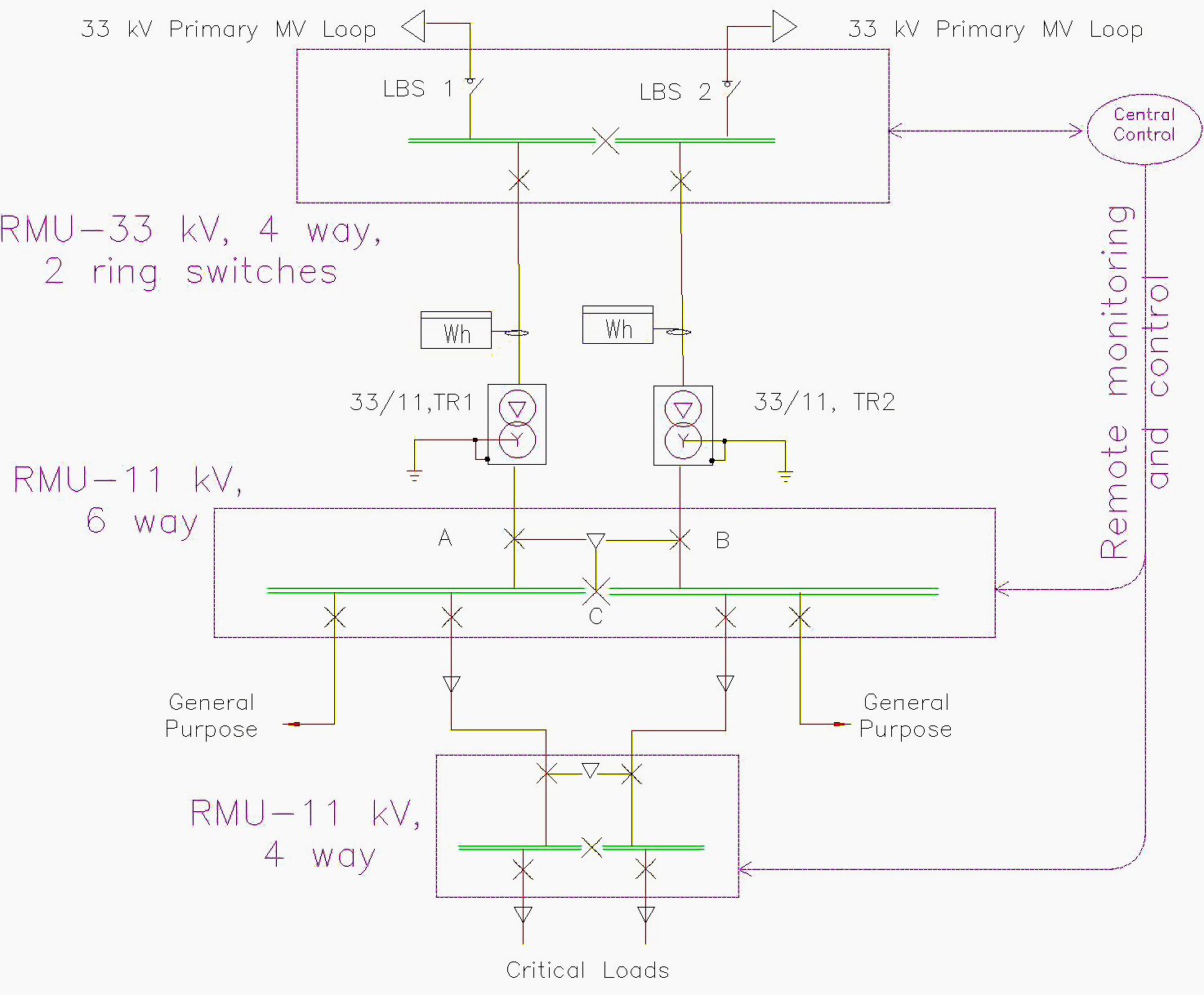 Ring Main Units are an integral part of modern ring main power distribution systems for critical loads. For instance, the above schematic borrows a leaf from a ring main power distribution network of an airport which consists of multilevel rings of medium voltage realized with the help of Ring Main Units.
The primary 33 kV RMU, equipped with two load break switches and two SF6 circuit breakers, is fed with two 33 kV incoming feeders. The outgoing feeders supply two different step-down 33/11 kV power transformers each leading to downstream 11 kV RMUs, which forms multiple 11 kV secondary distribution rings for ancillary bulk loads.
In this facility, the application of RMU was very advantageous in terms of operability and effectiveness, despite a little extra capital investment. The safe operation and interlocking were a relief for operators, and the operations could all be thoroughly monitored in the central control room in a remote location, thanks to the remote operation capability via the inbuilt remote terminal unit of each RMU.
Furthermore, the compact size, modularity, and portability give RMUs a substantial advantage over other options, as they allow much faster installation and commissioning.