Instrumentation issues
Despite ongoing advancements in measurement technology, instrumenting a process for feedback control remains a technical challenge. Today's sensors are certainly more sophisticated than ever before, and fieldbus technology has simplified many installation issues considerably.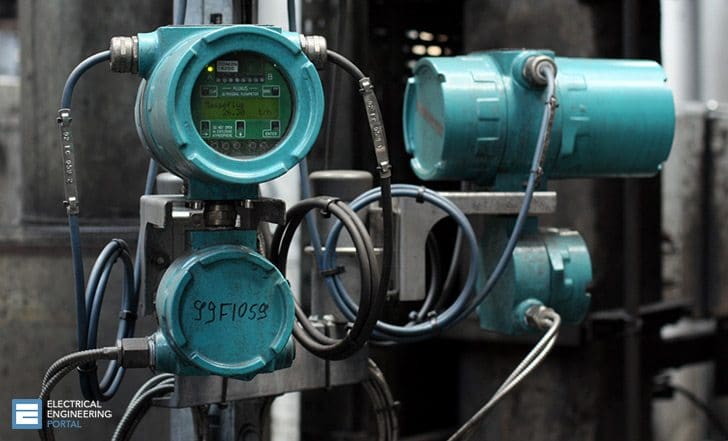 Nonetheless, much can still go wrong with an instrumentation project.
Selecting the wrong sensor
Technology mismatch //
Although it's generally obvious what quantity needs to be measured in a flow, temperature, or pressure control application, it's not always obvious what kind of flow meter, temperature sensor, or pressure gauge is best suited to the job.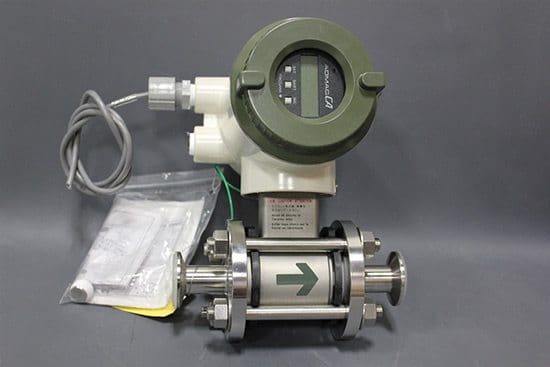 A mismatch between the sensing technology and the material to be sensed can lead to skewed measurements and severely degraded control.
This is especially true when measuring flow rates. All flow meters are designed to measure the rate at which a gas or liquid has been passing through a particular section of pipe, but not all flow meters can measure all flows. A magnetic flow meter or magmeter, for example, can only detect the flow of electrically conductive materials by means of magnetic induction.
Non-conductive fluids like pure water will pass through a magmeter undetected. Magmeters also have trouble distinguishing air bubbles from the fluid in the pipe.
As a result, a magmeter will always yield an artificially high reading when bubbles pass through because it cannot sense the decrease in fluid volume caused by the presence of the bubbles. In a feedback loop, this occurrrence would cause the controller to throttle back the flow rate more than necessary, preventing the required volume of fluid from reaching the downstream process.
The problem gets even worse if the pipe is so full of air that it is only partially filled with liquid, a condition known as open channel.
Although recent technological innovations allow certain magmeters to work in such a challenging environment, mechanical sensors such as turbines yield artificially high readings, since a trickle of fluid will move the meter's mechanism just as much as a full-pipe flow traveling at the same speed.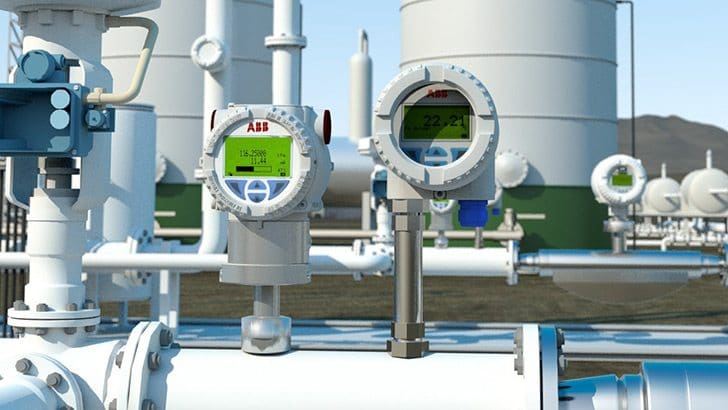 On the other hand, mechanical sensors are not affected by the conductivity of the fluid, so they will sometimes work where magmeters fail.
Measurement of pH
An even more challenging application is the measurement of pH in a caustic liquid such as the slurries found in paper mills. A general-purpose pH probe made of corrodible materials might not only generate inaccurate data, it might die altogether, sometimes within a matter of days. Some probes, such as those offered by ABB and other manufacturers, are specifically designed for such tough environments.
They can double, triple, and even quadruple probe life in many applications.
The trick is to find the right technology for the application, or to choose instruments that span a broader range of solutions. For example, new digital technologies allow some flow meters to solve many more flow problems than their predecessors.
Instrumentation vendors can be of help in avoiding the technology mismatch mistake. The best ven-dors train their sales people to assist with sensor selection and provide clients with easy-to-use selection guides. Some even offer extensive look-up tables based on product number, application, and serial numbers of past installations – an especially useful service when replacing older products.
Finding all the right parts can also be a challenge. Some instruments require specific housings, mounting hardware, and transmitters to forward the sensor's data to the controller.
The right vendor can make all the difference by providing the entire assembly under a single catalog number. When it comes to temperature instrumentation, for example, training costs and purchasing effort are reduced when then vendor offers compatible probes and transmitters together as a package.
Paying too much (or too little)
Correct sensor selection is also a matter of balancing cost against performance. When there's a choice of equally effective technologies, the right choice is generally the cheapest one that gets the job done. Temperature instrumentation is a classic example.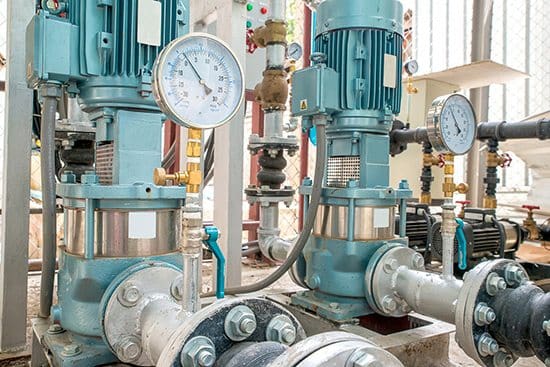 The two dominant technologies are:
Resistance temperature detectors (RTDs) and
Thermocouples
Choose between RTDs and Thermocouples
An RTD consists of a metal plate or rod through which a current is passed. The resistance that the current encounters varies with the temperature of the metal.
A thermocouple consists of two dis-similar metal wires joined together at one end. The voltage between the unjoined ends varies with the temperature of the joint. Both yield voltages that can be electronically interpreted to indicate the temperature of the surroundings.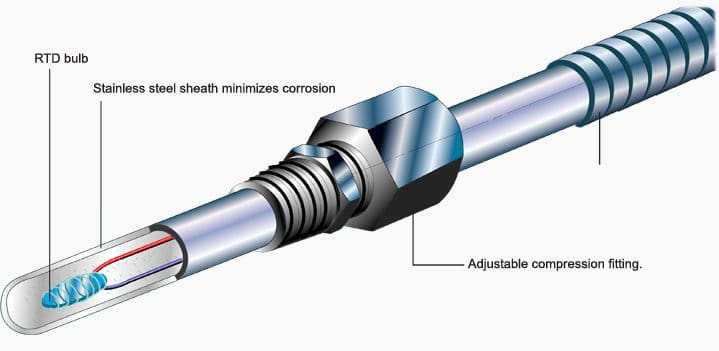 Thermocouples are generally cheaper, though less accurate than RTDs. If the application does not require particularly tight temperature control, an inexpensive thermo-couple and a well-tuned PID loop should do the trick.
But for processes that will only work correctly at very specific temperatures, it would be a mistake not to pay for the greater accuracy that an RTD affords.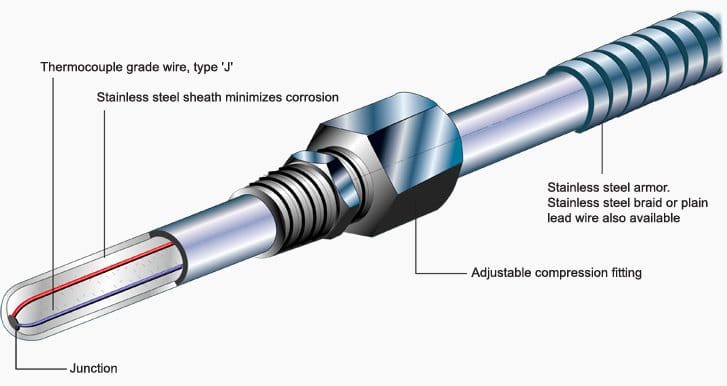 The cost of scrapping a batch of under-cooked or scorched products would eventually dwarf any savings in equipment costs. A fast sensor can also be worth the extra cost.
If the process requires a rapid succession of heating and cooling cycles, the temperature sensor must be able to generate a reading before it's too late to be of any use. Despite their cheaper pedigree, thermocouples tend to respond faster than RTDs – so if speed is the only important performance issue, choose a thermocouple.
Reference // The four biggest mistakes in instrumentation – ABB Control Engineering