Comparison of starting methods
Conveyor belts can have a lot of different looks and directions of use. It is a typical constant torque load with low to high braking torque depending on how heavy it is loaded. Let's take a look at the most common motor starting methods and then select the most suitable softstarter for this kind of application.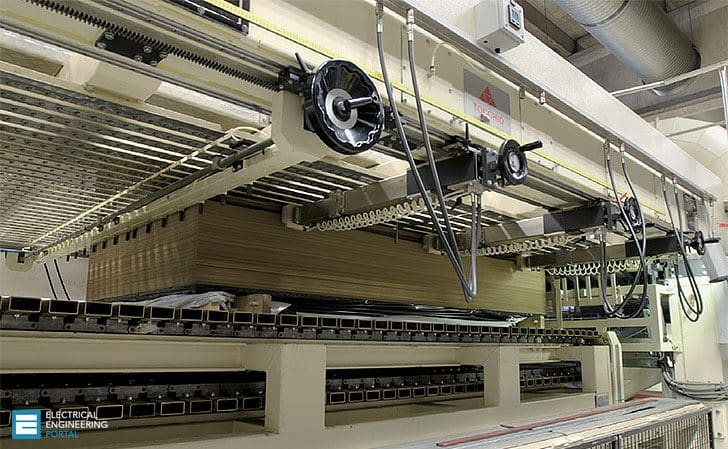 Table of contents:
Direct-on-line start (D.O.L)
Conveyor belts often need a starting torque very near or just above the rated torque of the motor. A direct-on-line start with a normal squirrel cage motor gives approx. 1.5 to 2.5 times rated torque of the motor depending on motor size, type etc.
When making a direct-on-line start there is a very high risk of slipping between the belt and the driving role depending on this high starting torque.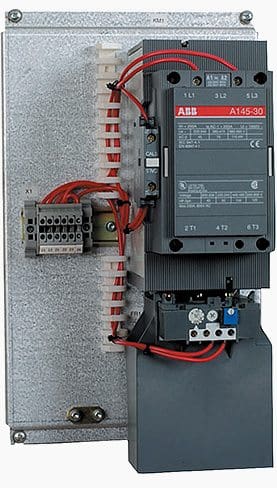 Gearboxes and couplings are also exposed to high mechanical stresses. This result is considerable wear and tear and often high maintenance costs. Sometimes fluid couplings are used to reduce the transferred torque.
This method is expensive and requires a lot of maintenance.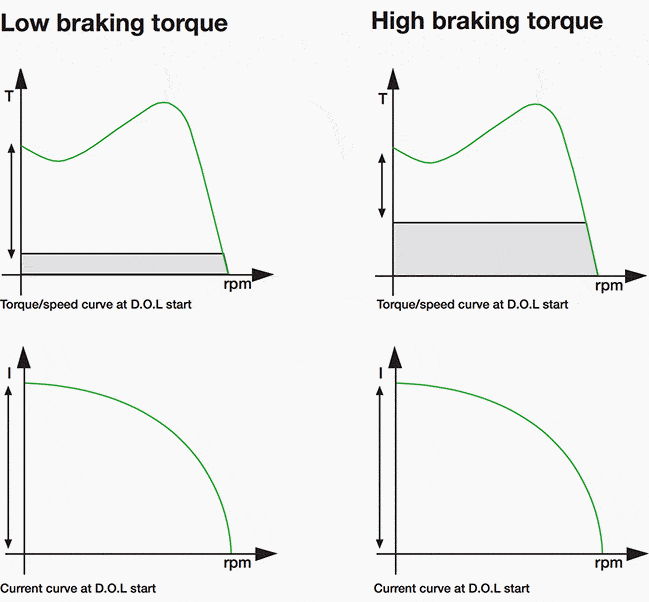 Star-delta start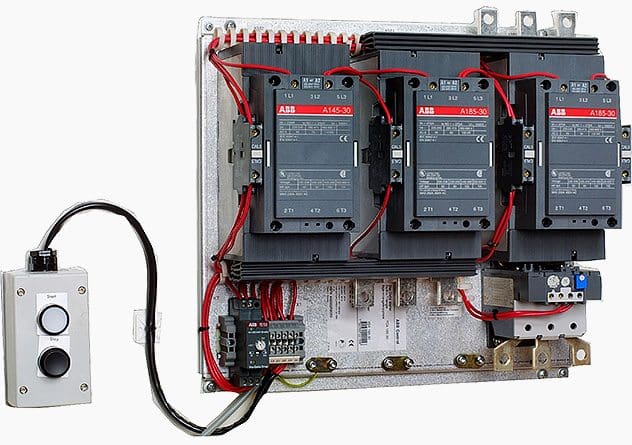 This is a starting method that reduces the starting current and starting torque. The device normally consists of three contactors, an overload relay and a timer for setting the time in the star-position (starting position). The motor must be delta connected during a normal run, in order to be able to use this starting method.
It is not possible to use this starting method when the load torque is close to the rated motor torque during start (see figure below, High braking torque).
Instead we use star-delta motor start.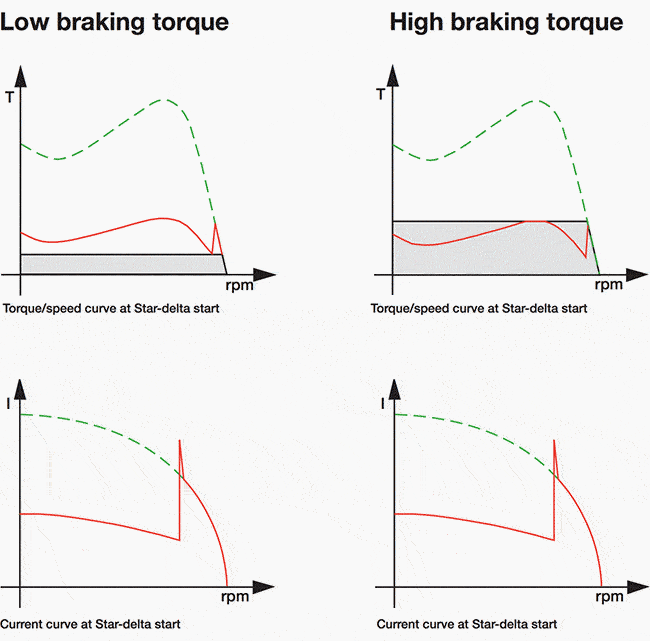 Softstarter
By using the softstarter, starting torque can be reduced to a minimum value still able to start up the conveyor belt. The setting possibility of the softstarter makes it possible to adjust the torque to exactly the level that is necessary for the start.
The result is the least possible stress on gearboxes and couplings and no slipping belts during start. This will reduce the maintenance cost to a minimum.
When using a softstarter you will receive approx. 3 to 4 times rated motor current during start.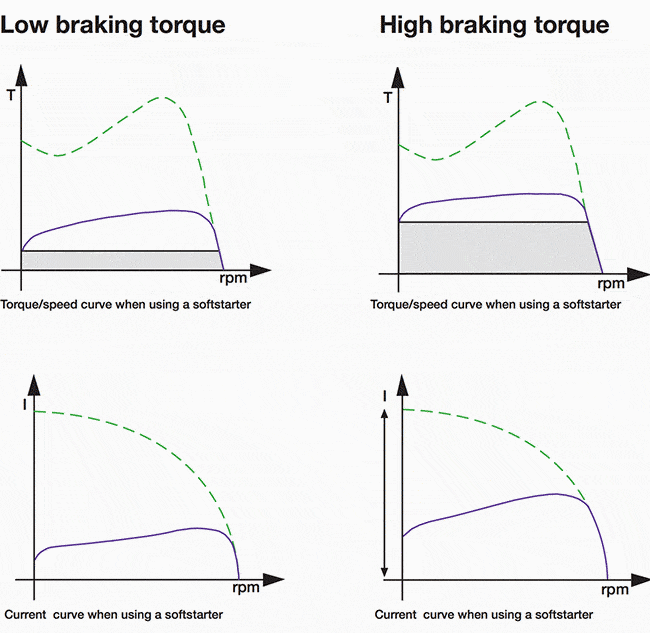 Selection of a suitable softstarter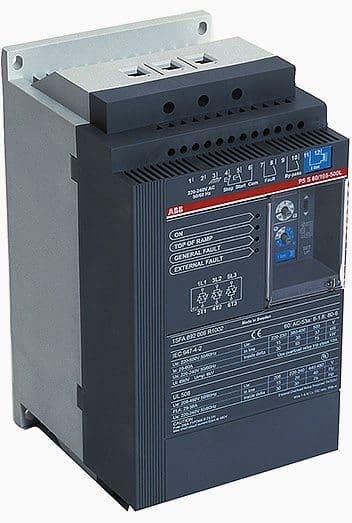 Normal start
A start of short and light loaded conveyor belt is a typical normal start. For conveyors with D.O.L starting time less than 5 seconds, select a softstarter according to the rated motor power.
Heavy duty start
Conveyor belts can in some cases be very long and if the belt is fully loaded during start the starting time can be very long. For such applications select a softstarter designed for heavy duty start. It is also possible to select a softstarter for normal start if the softstarter is chosen one size larger than the rated motor power and use an overload relay class 30.
Recommended basic settings:
Start ramp: 10 sec.
Stop ramp: 0 sec.
(If fragile material use 10 seconds)
Initial voltage: 40 %
Electric Motor Soft Start 60HP
Reference: Softstarter handbook – ABB (Download)