The protective unit of circuit breaker MUST fulfill:
Instantaneous trip setting Im < Iscmin for a circuit-breaker
Fusion current Ia < Iscmin for a fuse
The protective unit (or device) must satisfy the two conditions:
Its fault-current breaking rating must be greater than Isc, the 3-phase short-circuit current at its point of installation.
Elimination of the minimum short-circuit current possible in the circuit, in a time tc compatible with the thermal constraints of the circuit conductors, where:


.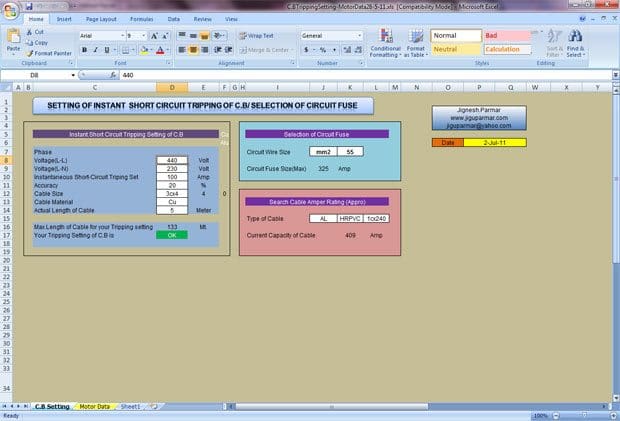 EEP has published tool which was designed by mr. Jignesh Parmar. The tool is in form of MS Excel Spreadsheet and covers calculations of tripping setting of circuit breaker.
Spreadsheet is free for download.
Subscribe to receive more download updates.