Protective relay functions and data
This technical article will cover the gathering of information needed to calculate protective relay settings, the setting calculations for the various protective functions, typical generator/turbine withstand times for abnormal operating conditions, and the math associated with various types of impedance elements.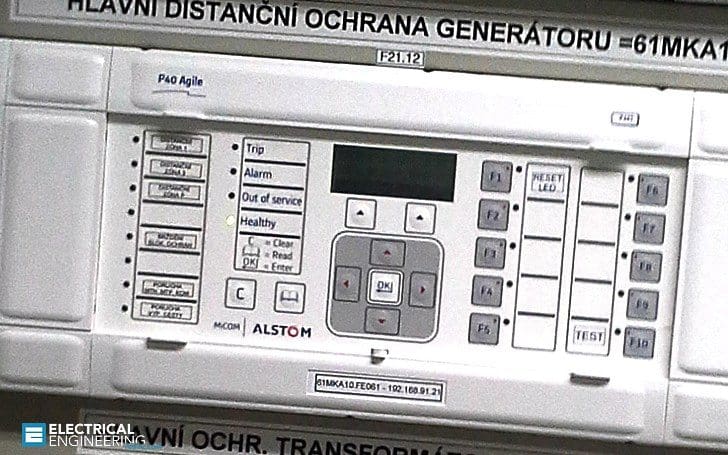 A good starting point is to compile the data needed for setting the various generator protective functions.
Figures 1, 2, and 3 provide examples of organizing and massaging or converting the information to a more useful form for generators, step-up transformers, and their associated electrical systems. The information is for a 578.6 megavolt-amp (MVA), 24 kilovolt (kV) generator that is connected to the 765 kV bulk power transmission system.
Organizing the data in this manner will save significant time in developing and documenting the basis for the relay settings.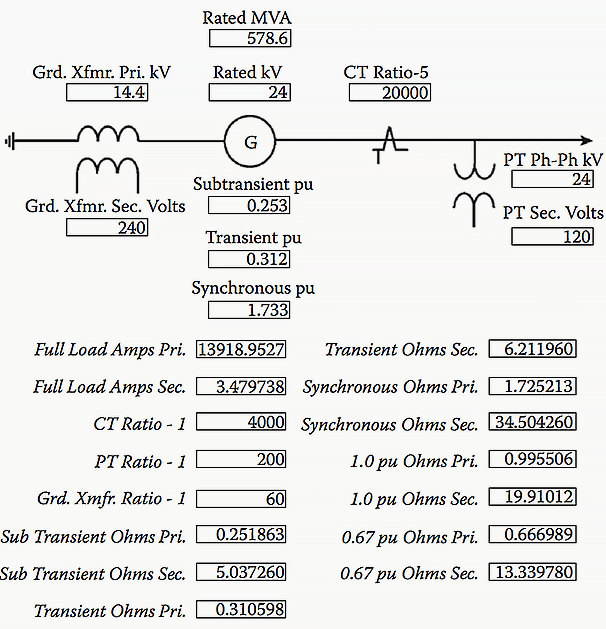 NOTES // The reactance values are direct axis saturated for the subtransient and transient ohms.
The top half of Figure 1 shows the generator data needed for the relay settings, including generator nameplate data, the direct axis saturated sub-transient, transient, and the synchronous per-unit reactances and the various primary and secondary instrument transformer ratings.
The bottom half of Figure 1 provides nominal currents, instrument transformer ratios, and various reactance ohms (not per unit) that will be used to develop the settings for the backup impedance, loss-of-excitation, and out-of-step relay functions.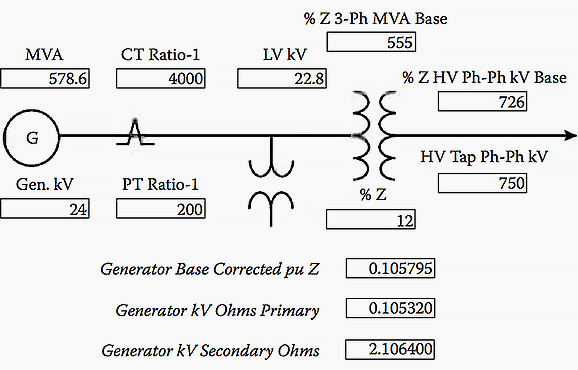 NOTES // Transformer impedance corrected to generated rated voltage and generator base MVA.
Figure 2 presents the step-up transformer secondary or relay ohms for the backup impedance and out-of-step relay functions.
The transformer per-unit base impedance at 555 MVA needs to be converted to the generator base of 578.6 and corrected for voltage differences on the generator side of the transformer and tap differences on the high voltage side of the transformer. With the exception of secondary or relay ohms, the per-unit MVA conversions and corrections have already been discussed.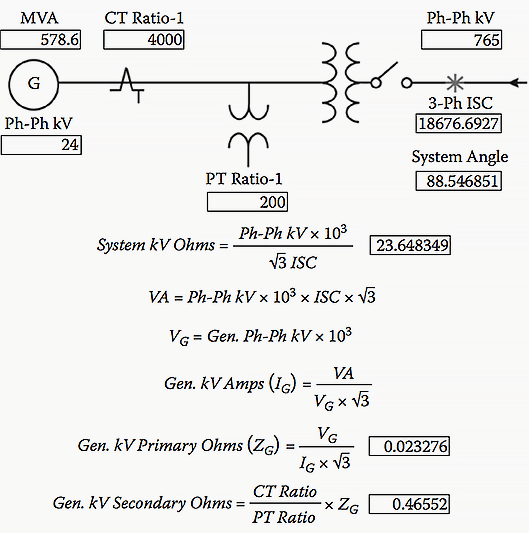 NOTES // The system 3-Ph ISC would not normally include the contribution from the generating unit under study.
Figure 3 above develops the high voltage switchyard secondary or relay ohms for the generator out-of-step function. Normally, this calculation would not include the short circuit contribution from the generator.
First, the system kV ohms and volt-amps (VA) are determined, then, the generator side amps and ohms are calculated, and finally, the secondary or relay ohms that represent the high voltage electrical system are developed. The system short circuit angle is not used in the calculation, but is needed for setting the out-of-step protective relay function.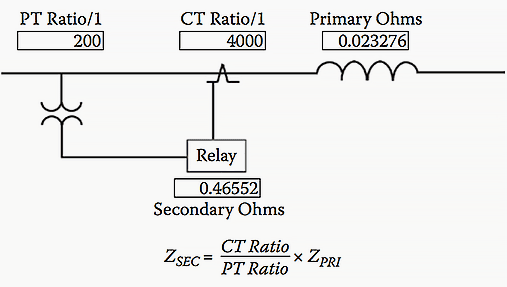 NOTES // ZSEC is the reflected primary ohms that the relay will measure.
Figure 4 presents the expression for calculating secondary or relay ohms. The converse calculation in Figure 5 is used to convert relay ohms to primary side ohms.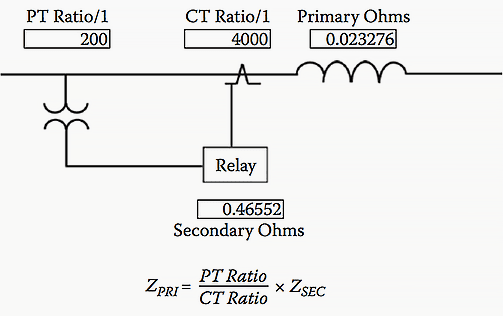 Reference // Electrical Calculations and Guidelines for Generating Stations and Industrial Plants by Thomas E. Baker (Purchase hardcover from Amazon)