Introduction to application
This article will analyse a real example of electrical switchboard for potable water well pump, containing soft starter as one of major components. Besides explanation of wiring diagram and working logic, some technical problems which were occurred during start up and operation will be described also.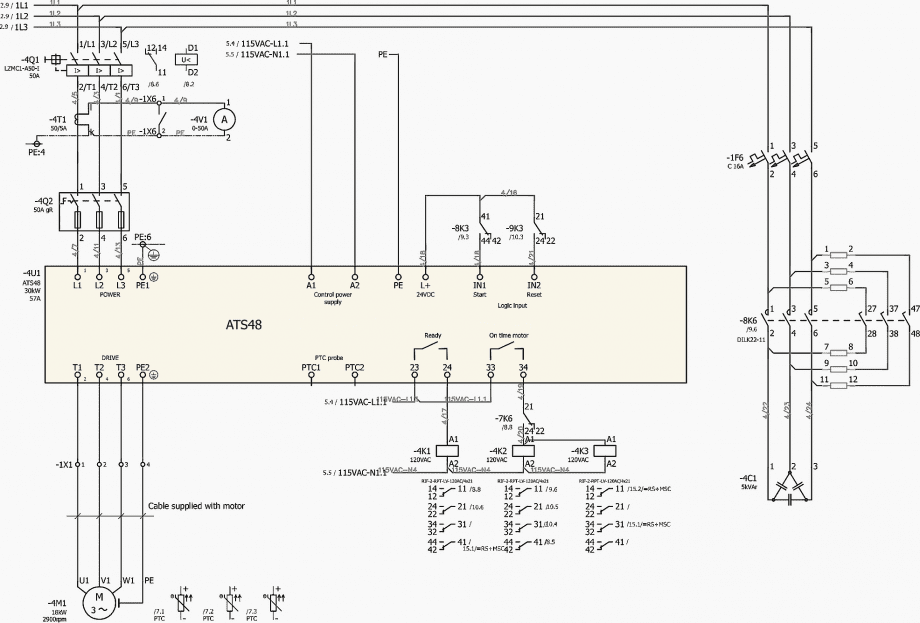 Well pump is installed underground, on the bottom of vertical, narrow, about 30 meters long pipe. From that depth, clean water is transferred via pipeline constructed above the ground to a large reservoir tank at the top of steel made supporting structure in the form of tower.
Pump's flow is determined by its construction, and hydraulic resistance of the pipeline. This resistance consists of two components:
Static: which is defined by height difference between a reservoir as destination point and pump as source point; and
Dynamic: which is defined by friction of pipeline's inner walls for given flow rate. No flow control by electrical means was required, hence the use of variable frequency drive was not necessary.