Substation and switchyard structures
Substation and switchyard structures are used to support the above-grade components and electrical equipment such as cable bus, rigid bus, and strain bus conductors, switches, surge arresters, insulators, and other equipment. Substation and switchyard structures can be fabricated from latticed angles that form chords and trusses, wide flanges, tubes (round, square, and rectangular), pipes, and polygonal tubes (straight or tapered).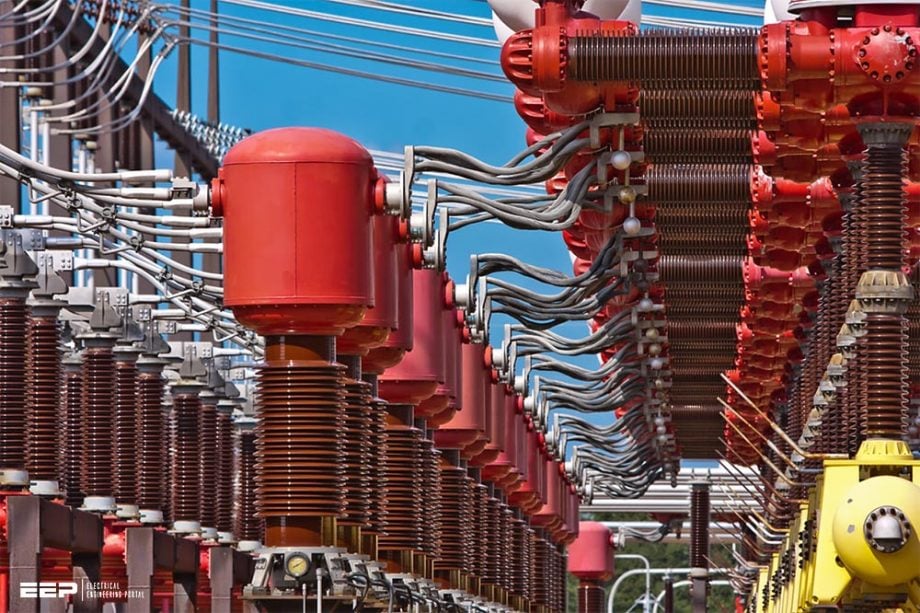 Common materials used are concrete, steel, aluminum, and wood. This technical article gives an overview of electrical equipment, identifies the various components and structure types, and describes structure outlines. Photos of selected substation structures are also included.
Before going into support structures, let's define the basic terms and definitions you already know, but nevertheless. It's always good to remind ourselves!
Please note that the photos in this article are shown for reference and pictorial purposes only. The structures shown are not necessarily representative of good engineering practice and are not necessarily the only support type to be utilitized.
Table of contents:
1. Terms and Definitions:
2. Electrical equipment and supports:
1. Terms and Definitions
1.1 Substation
A common definition of the power substation is "an assemblage of equipment through which electrical energy in bulk is passed for the purpose of switching or modifying its characteristics." Larger substations may contain control houses, transformers, interrupting and switching devices, and surge protection.
See Figure 1.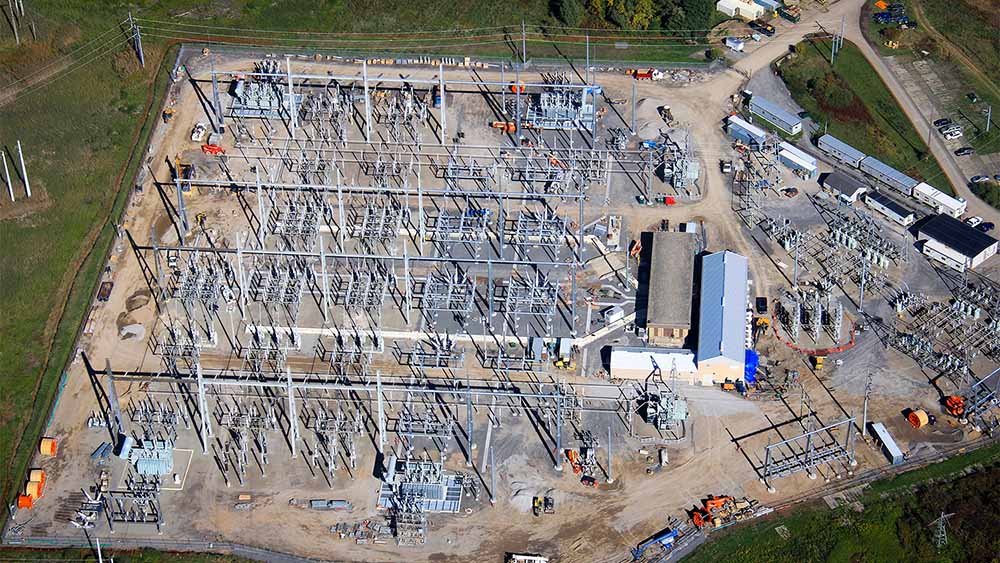 1.2 Switchyard
The term switchyard is generally applied to the assemblage of switches, power circuit breakers, buses, and auxiliary equipment that is used to collect power from the generators of a power plant and distribute it to the transmission lines at a load point. The switchyard may include step-up or step-down power transformers.
As far as structures are concerned, the terms substation and switchyard will be used interchangeably.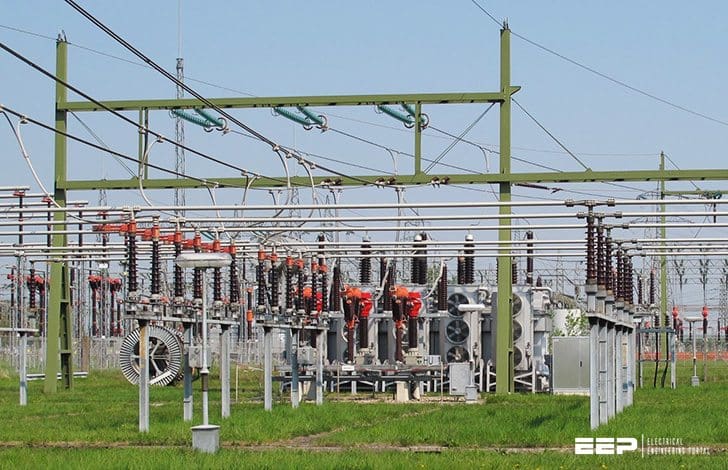 1.3 Unit Substation
For lower voltages (typically 69 kV and lower), metal-enclosed unit substations are typically used to home switches, fuses, circuit breakers, transformers, and controls. They are usually mounted on reinforced concrete pad foundations.
1.4 Transmission Line
Transmission lines are power lines, typically with voltages at 69 kV and above. Voltages lower than 69 kV are usually referred to as distribution lines. Transmission lines can be protected from lightning strikes by shield wires or surge arresters.
Shield wires found on transmission lines entering substations are used for protection of the substation equipment. Shield wires may also be used for communication.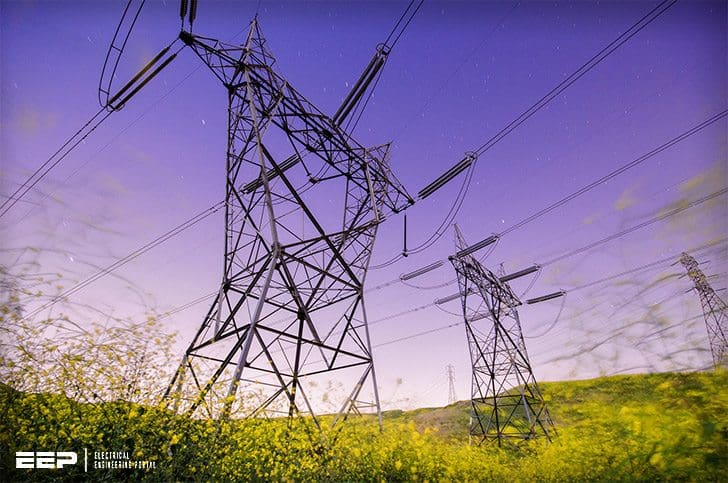 1.5 Air-Insulated Substation and Switchyard
An air-insulated substation or switchyard (AIS) has the insulating medium of air. The high-voltage bus is bare metallic tubing or cable, supported by insulators, and insulated from adjacent conductors, grounded structures, and substation grade by air.
This type of switchyard or substation uses disconnect switches, which when open depend on the air for insulation across the switch's open gap.
Bushings, porcelain or composite, are used to route electrical energy into the circuit breaker or the transformer.