Substation and switchyard structures
Substation and switchyard structures are used to support the above-grade components and electrical equipment such as cable bus, rigid bus, and strain bus conductors, switches, surge arresters, insulators, and other equipment. Substation and switchyard structures can be fabricated from latticed angles that form chords and trusses, wide flanges, tubes (round, square, and rectangular), pipes, and polygonal tubes (straight or tapered).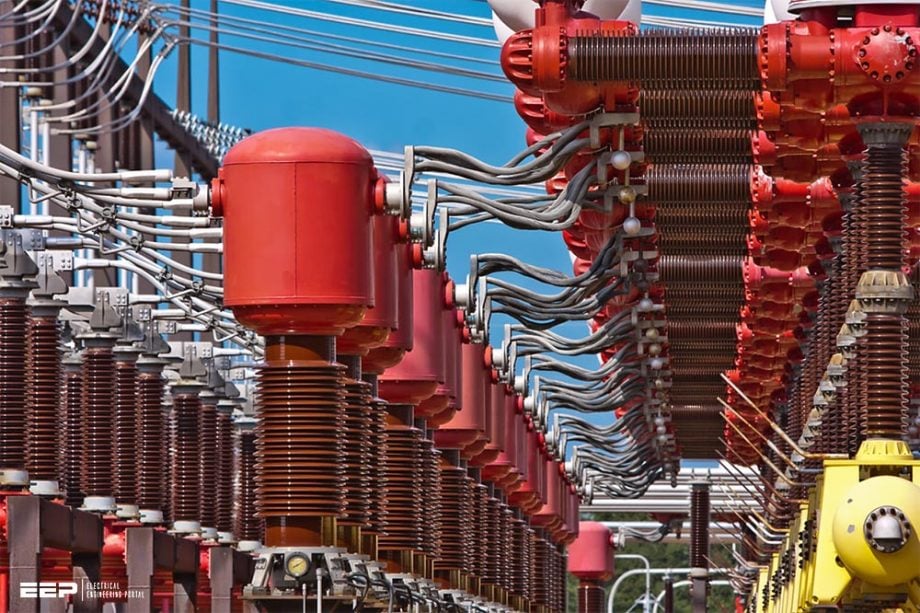 Common materials used are concrete, steel, aluminum, and wood. This technical article gives an overview of electrical equipment, identifies the various components and structure types, and describes structure outlines. Photos of selected substation structures are also included.
Before going into support structures, let's define the basic terms and definitions you already know, but nevertheless. It's always good to remind ourselves!
Please note that the photos in this article are shown for reference and pictorial purposes only. The structures shown are not necessarily representative of good engineering practice and are not necessarily the only support type to be utilitized.
Table of contents:
1. Terms and Definitions:
2. Electrical equipment and supports:
1. Terms and Definitions
1.1 Substation
A common definition of the power substation is "an assemblage of equipment through which electrical energy in bulk is passed for the purpose of switching or modifying its characteristics." Larger substations may contain control houses, transformers, interrupting and switching devices, and surge protection.