Introduction to substations
Electrical power systems nowadays are generated, transmitted, and distributed in the form of alternating current. The electric power is produced at the power stations which are located in suitable places, generally quite away from the consumers.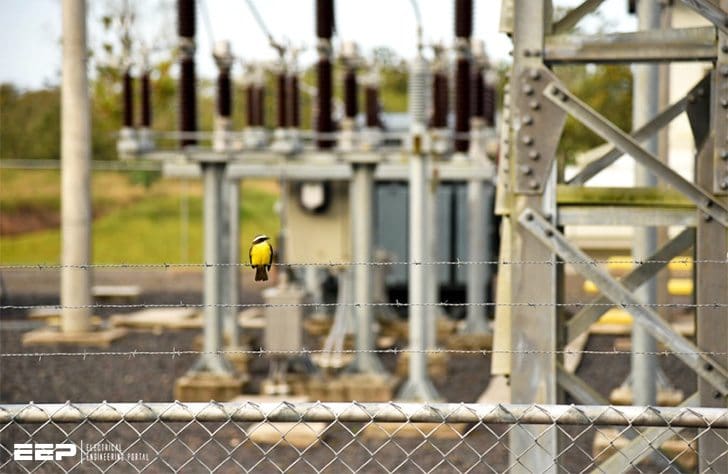 It is delivered to the consumers through a large network of transmission and distribution. At many places in the line of the power system, it may be desirable and necessary to change some characteristic (e.g., voltage, AC to DC, frequency, power factor [pf], etc.) of electric supply.
For that, in between the power station and ultimate consumer, a number of transformations and switching stations have to be created. These are generally known as substation.
Contents: