Transformer commissioning
Reliable and secure electric power delivery is dependent on power transformers' reliability that is enhanced significantly by sound test plans. These test plans shall be prepared by both manufacturers and end-users to develop thorough and effective plans and specifications. The plan and specifications developers must account for several factors like anticipated environmental conditions, grounding types, exposure to lightning, and switching transient conditions.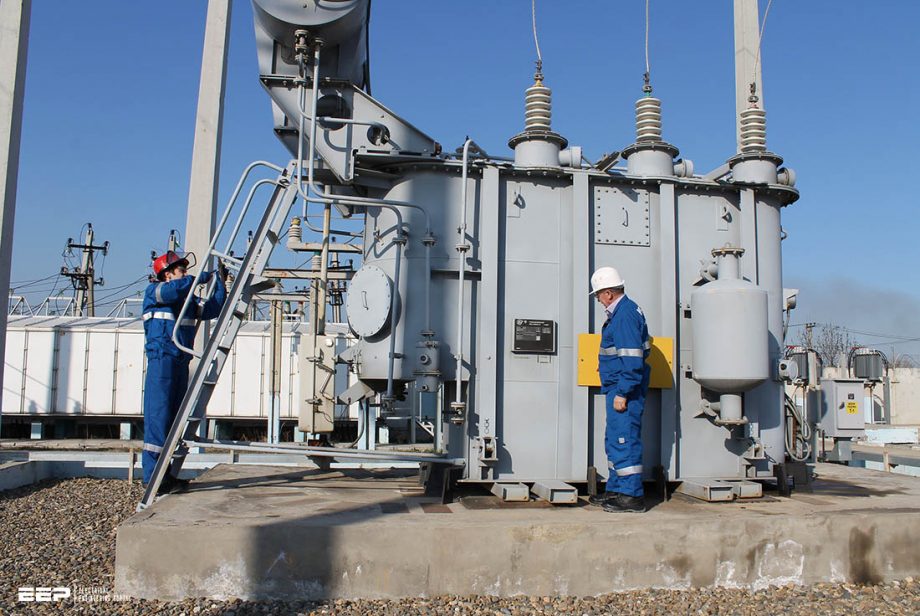 The nominal rating specifications are not the only specifications that should be included, but also special ratings like impedance, sound level, or otherwise shall be considered in the test plan and formulated in the specifications.
It is vital to select the set of test plans and specifications of correct test levels that suit the transformer application so as to have an overall reliable power system.
Transformers are subjected to a number of test plans in order to achieve:
Compliance with user specifications
Quality and reliability assessment
Design calculation verification
Compliance with applicable industry standard
This technical article discusses a comprehensive approach to conduct transformer commissioning successfully. The set of standards employed, test classes, and test sequence shall be identified beforehand. The pre-commissioning phase is vital in finding any issues prior to engaging in the commissioning process.
Delays are expected during the commissioning phase due to many reasons, but this can be enhanced substantially by imposing a systematic procedure. Moreover, few case studies are briefly discussed to shed light on some common problems that are likely to be encountered during the commissioning.
Some of these cases could have been avoided by following simple visual inspection, so it cannot be emphasized much to follow a well-written procedure.
1. ANSI standards for power transformers
ANSI standards for power transformers are provided in the C57 series of standards. Power transformers, as well as distribution transformers general requirements, are given in the following two standards:
IEEE C57.12.00: IEEE Standard General Requirements for Liquid-Immersed Distribution, Power, and Regulating Transformers
IEEE C57.12.90: IEEE Standard Test Code for Liquid-Immersed Distribution, Power, and Regulating Transformers; and Guide for Short-Circuit  Testing of Distribution and Power Transformers (ANSI)
There are several other standards in the ANSI C57 series for transformers that cover certain specific products and special applications. They also include guides, recommended practices, and tutorials. Indeed, these documents are of great importance for readers who need detailed information on power and distribution transformers testing.
The standards mentioned above are very important references because they serve as an effective communication medium between manufacturers and users. They identify critical features, provide minimum requirements for safe and reliable operation, and serve as valuable references of technical information.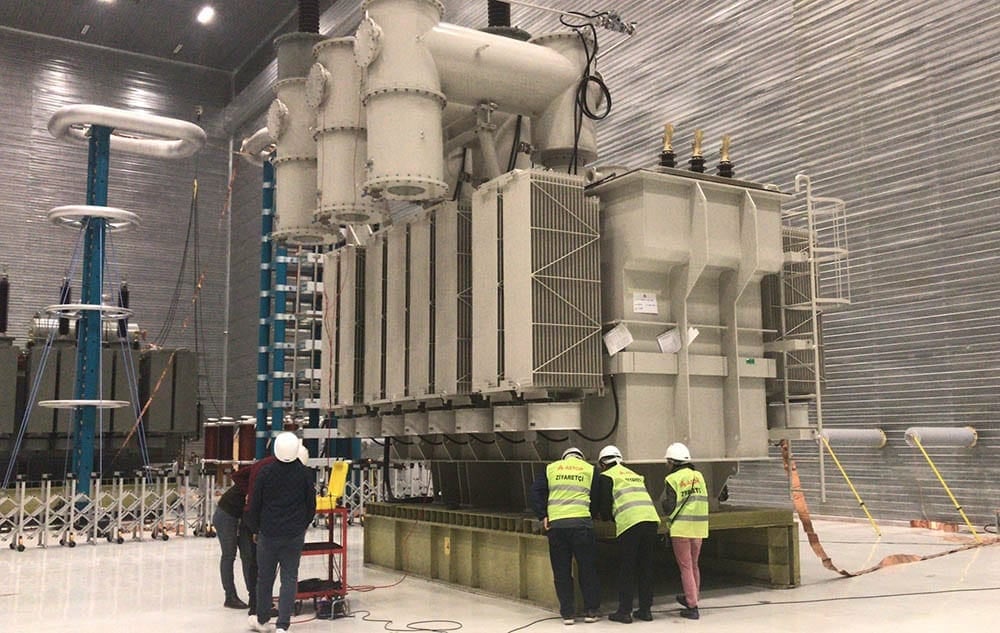 2. Classification of Tests
Power transformers tests are classified according to ANSI and IEEE standards into routine tests, design tests, and other tests. Other tests are applied to ensure the transformer quality measures throughout the transformer production cycle stages. Power transformer test categories are listed in Table 1.
Table 1 – Transformer test categories
No.
Transients
1
Lightning impulse:
– Full wave
– Chopped wave
– Steep wave
2
Switching impulse
| | |
| --- | --- |
| No. | Low (Power) Frequency |
| 1 | Applied voltage |
| 2 | Single-phase induced |
| 3 | Three-phase induced |
| 4 | Partial discharge |
| | |
| --- | --- |
| No. | Tests of Performance Characteristics |
| 1 | No-load loss |
| 2 | Excitation current % |
| 3 | Load loss |
| 4 | Impedance % |
| 5 | Zero-sequence impedance |
| 6 | Ratio test |
| 7 | Short-circuit test |
No.
Thermal Tests
1
Winding resistance
2
Heat run test:
– Oil rise
– Winding rise
– Hottest-spot rise
3
Overload heat run
4
Gas in oil
5
Thermal scan
| | |
| --- | --- |
| No. | Other Transformer Tests |
| 1 | Insulation capacitance and dissipation factor |
| 2 | Sound-level tests |
| 3 | 10-kV excitation current Megger |
| 4 | Core ground |
| 5 | Electrical center |
| 6 | Recurrent surge |
| 7 | Dew point |
| 8 | Core loss before impulse |
| 9 | Control-circuit test |
| 10 | Test on a series transformer |
| 11 | LTC tests |
| 12 | Preliminary ratio tests |
| 13 | Test on bushing CT |
| 14 | Oil preservation system |
The stage at which these tests are performed differ; some tests are applied before assembling the core and coil inside the tank, and some tests are performed after fully assembling the transformer and make it ready for final testing. This final testing term is not really final testing, as additional tests are performed just before shipment besides commissioning tests at customer sites.
NOTE! In all of these tests, the test levels and the accept/reject criteria are of prime importance in the jointly developed test plan between the manufacturer and the transformer client.