Basics about the subject
Various aspects of reactive power compensation problems have already been mentioned in previous articles. However, because of consistency of this article, we will remind ourselves briefly on basic terms and principles related to this field.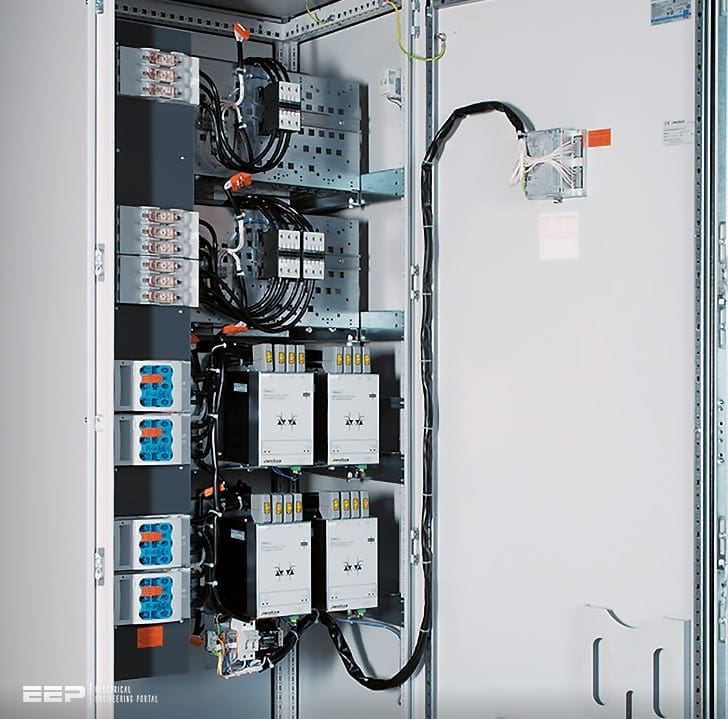 Reactive power is a sort of electrical power that circulates between inductances and capacitances inside the system. Unlike active power, reactive component does not transfer into useful energy, but it is necessary to exist, above all for the purpose of transformers and motors magnetization.
Since apparent (or total) power squared equals active power squared plus reactive power squared, we can easily conclude that for same amount of active power engaged, higher reactive power means that higher apparent power needs to be transferred. This further implies higher voltage drop values, and less line capacity for active power transmission in every part of electrical system loaded with reactive power.
Hence, it is our interest to compensate reactive power as near to reactive consumer as possible, and avoid the rest of lines and equipment upstream to be loaded with this sort of power.