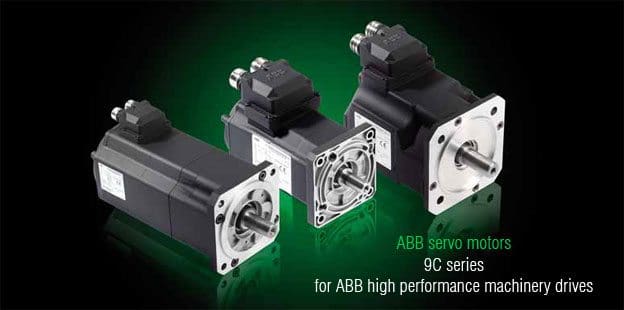 Torque constant
The torque constant is an important measure given to the synchronous servo motor. It is expressed as Nm/A and determines how much torque is produced per ampere.
Back EMF
The permanent magnet motor acts like generator and builds up back EMF voltage which is related to angular speed. Back EMF is opposite to the supply voltage and is in direct relation to the angular speed.

Ke is voltage constant and is typically expressed in V/1000 rpm (voltage rms value).
Torque curve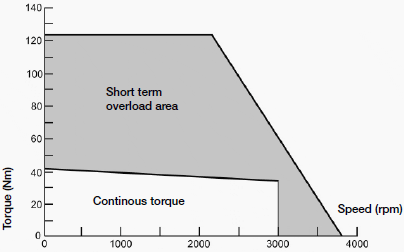 The picture shows a typical torque curve of an synchronous servo motor. It consists of a continuous torque curve and a short term overload curve. Typical values given as part of the motor data are:
T stall which is nominal torque at zero speed
T nominal which is nominal torque at nominal speed
T peak which is maximum torque which is typically 2 to 5 times nominal torque.
Synchronous servo motors are normally selected so that the highest running speed is close to the nominal speed. One important limiting factor is back EMF. When the speed increases, the back EMF increases. This means there is a limit where the back EMF would be equal to or higher than the drive's maximum output voltage.
Synchronous servo motors normally run at a voltage which is far lower than the drive's maximum output voltage. For example, 560 V may be used for the DC link drive and 300 V nominal for the motor. The reason is that the motor has to be able to recover from peak loads very quickly.
On the other hand there are technical solutions that make it possible to run synchronous motors in field weakening area. This means that motor needs more current to the motor windings. This is achieved by increasing the voltage and thus there must be margin between nominal and maximum voltage. This is also the reason why maximum torque output starts to decrease when the speed becomes closer to nominal speed.
Synchronous servo motors do not typically have cooling fan. Some suppliers offer cooling fans as option. It increases the nominal and thus RMS torque, but not peak torque.
Typical motor data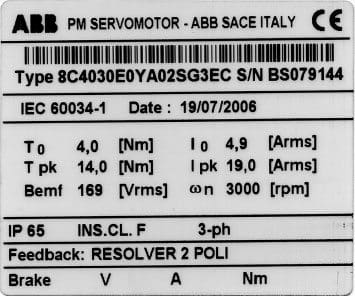 This is a summary of typical nominal values and other motor data. The reference values are for ABB Servomotors series 8C.


SOURCE: ABB Drives – Guide to motion control drives