UHV GIS structure
Ultra-high voltage (UHV) AC gas insulated switchgear (GIS) can correctly work only if all its internal components are properly assembled and the metal enclosure is filled with SF6 gas at the required density. That's obligatory. As in the lower HV voltage levels, the density of filled SF6 gas in UHV switchgears depends on the required internal arc extinction and insulation performance.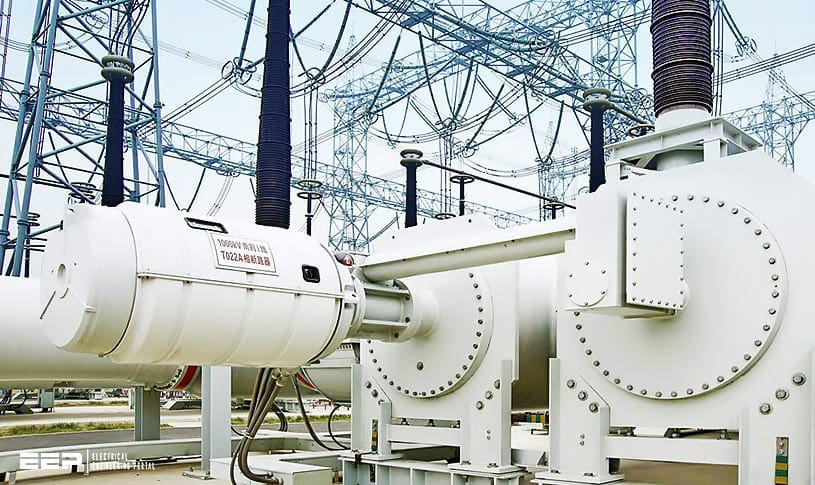 Structurally, GIS mainly comprises the current-carrying part (or internal conductor), insulation structure, enclosure, operating mechanism, gas system, grounding system, auxiliary circuit, and components.
In GIS, some components have their own separate gas chambers and some components are connected together and share the same gas chamber. Different chambers may be filled with gas of different densities. The conductive parts inside the metal enclosure are supported on the latter using cast epoxy resin insulators and different chambers are connected electrically with metal fittings.