Parallel-resonance phenomena
The use of both capacitive and inductive devices in distribution systems leads to resonance phenomena, resulting in extremely high or low impedance values. These variations in impedance modify the current and voltage in the distribution system. Here we will discuss only parallel-resonance phenomena, which are the most frequent.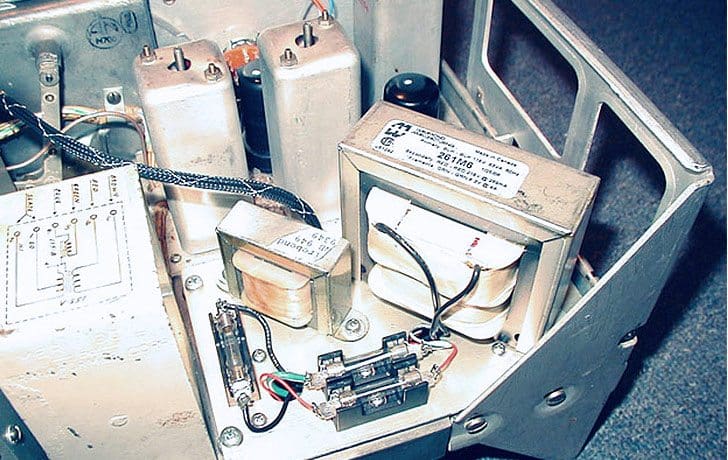 Consider the simplified diagram below, showing an installation made up of:
A transformer supplying power,
Linear loads,
Non-linear loads causing harmonic currents,
Power factor correction capacitors.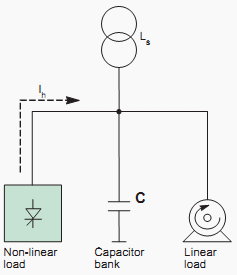 Harmonics have a major economic impact on installations in that they cause:
Premature ageing of equipment,
Drops in productivity


For harmonic-analysis purposes, the equivalent diagram is shown below: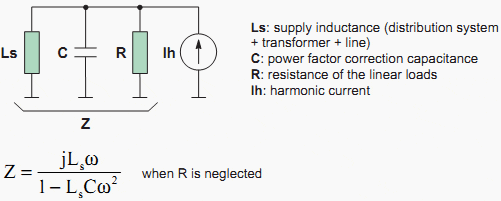 Resonance occurs when the denominator 1-LsCω2 approaches zero. The corresponding frequency is called the resonant frequency of the circuit. At this frequency, the impedance is at its maximum value, resulting in considerable voltage harmonics and consequently major voltage distortion. This voltage distortion is accompanied by the circulation of harmonic currents in the Ls + C circuit which are greater than the injected harmonic currents.
The distribution system and the power factor correction capacitors are subjected to considerable harmonic currents, resulting in the risk of overloads.
Reference // Harmonic detection and filtering – Schneider Electric