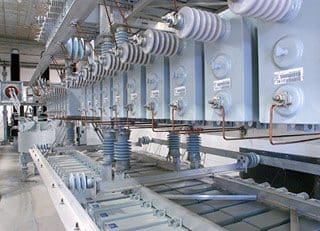 Static Var Compensator is "a shunt-connected static Var generator or absorber whose output is adjusted to exchange capacitive or inductive current so as to maintain or control specific parameters of the electrical power system (typically bus voltage)". SVC is based on thyristors without gate turn-off capability. The operating principal and characteristics of thyristors realize SVC variable reactive impedance. SVC includes two main components and their combination:  Thyristor-controlled and Thyristor-switched Reactor (TCR and TSR); and Thyristor-switched capacitor (TSC).
In Figure 1 shows the diagram of SVC: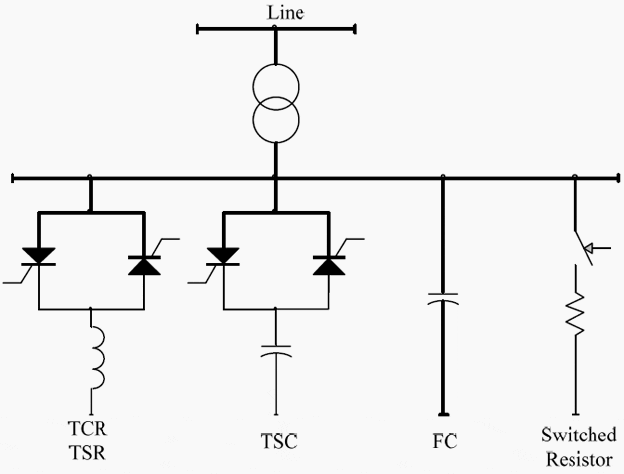 TCR and TSR are both composed of a shunt-connected reactor controlled by two parallel, reverse-connected thyristors. TCR is controlled with proper firing angle input to operate in a continuous manner, while TSR is controlled without firing angle control which results in a step change in reactance.
TSC shares similar composition and same operational mode as TSR, but the reactor is replaced by a capacitor. The reactance can only be either fully connected or fully disconnected zero due to the characteristic of capacitor.
With different combinations of TCR/TSR, TSC and fixed capacitors, a SVC can meet various requirements to absorb/supply reactive power from/to the transmission line.
SOURCE: Reactive Power Compensation of Transmission Lines by Yongan Deng, MASc student at Concordia University