Complete analysis of a transformer's oil
ASTM (American Society for Testing and Materials) has developed the standards for oil testing. The following tests we recommended for a complete analysis of a transformer's oil: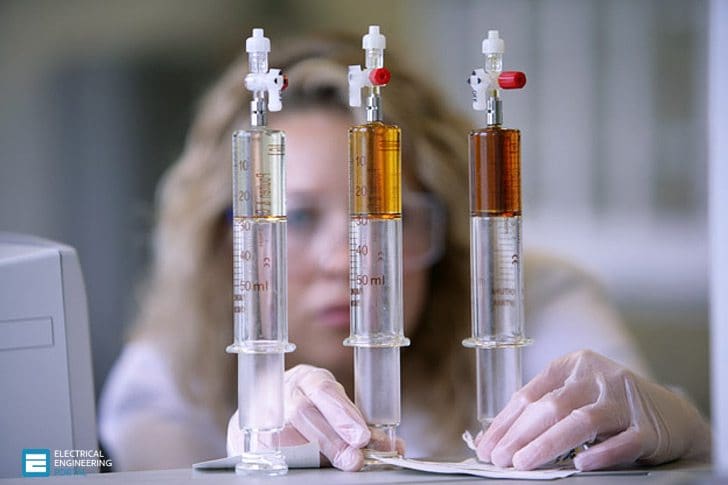 Dielectric breakdown (ASTM D-877 & D-1816)
The dielectric breakdown is an indication of the oil's ability to withstand electrical stress. The most commonly performed test is ASTM D-877, and because of this, it is more readily used as a benchmark value when comparing different results. The oil sample is placed in a test cup and an AC voltage is impressed on it. The electrodes are two discs, exactly 1 in. in diameter and placed 0.10 in. apart.
The voltage is raised at a constant rate, until an arc jumps through the oil between the two electrodes. The voltage at which the arc occurs is considered the dielectric strength of the oil.