Causes of electrical faults
A fault is not a natural occurrence. It is an unplanned event which occurs unexpectedly. Electrical faults in an electrical installation or piece of equipment may be caused by: Negligence (that is, lack of proper care and attention), Misuse (that is, not using the equipment properly or correctly) and Abuse (that is, deliberate ill-treatment of the equipment).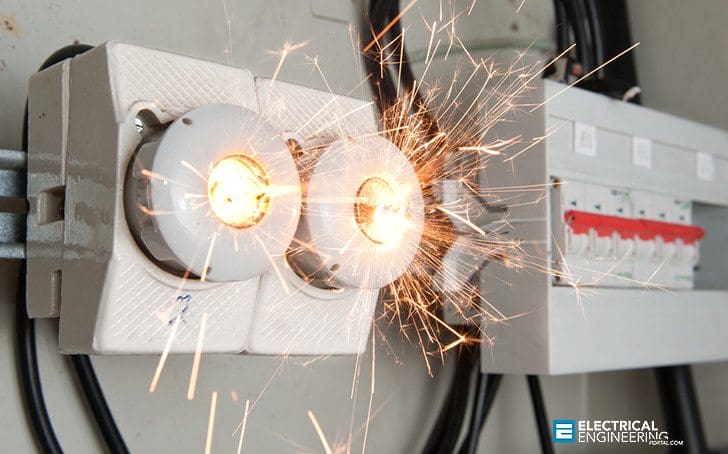 If the installation was properly designed in the first instance to perform the tasks required of it by the user, then the negligence, misuse or abuse must be the fault of the user.
However, if the installation does not perform the tasks required of it by the user then the negligence is due to the electrical contractor in not designing the installation to meet the needs of the user.
Negligence
on the part of the user may be due to
insufficient maintenance
or lack of general care and attention, such as not repairing broken equipment or removing covers or enclosures which were designed to prevent the ingress of dust or moisture.
Misuse of an installation or pieces of equipment may occur because the installation is being asked to do more than it was originally designed to do, because of expansion of a company, for example.
Circuits are sometimes overloaded because a company grows and a greater demand is placed on the existing installation by the introduction of new or additional machinery and equipment.


8 possible points where electrical faults occur
Point #1
Electrical Faults occur in wiring systems, but not usually along the length of the cable, unless it has been damaged by a recent event such as an object being driven through it or a JCB digger pulling up an underground cable. Cable faults usually occur at each end, where the human hand has been at work at the point of cable inter-connections. This might result in broken conductors, trapped conductors or loose connections in joint boxes, accessories or luminaires.
All cable connections must be made mechanically and electrically secure. They must also remain accessible for future inspection, testing and maintenance.
The only three exceptions to this rule are when:
Underground cables are connected in a compound filled or encapsulated joint;
Floor warming or ceiling warming heating systems are connected to a cold tail;
A joint is made by welding, brazing, soldering or compression tool.
Since they are accessible, cable inter-connections are an obvious point of investigation when searching out the cause of a fault.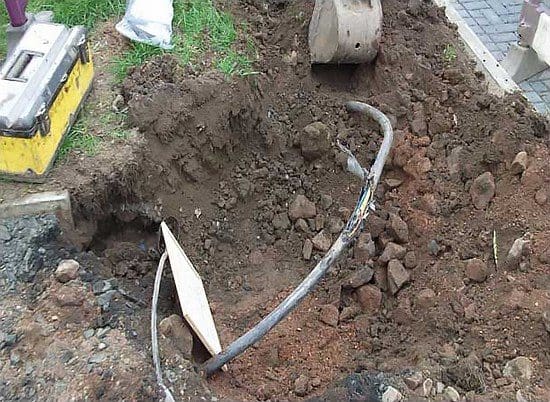 Point #2
Electrical faults also occur at cable terminations. The IEE Regulations require that a cable termination of any kind must securely anchor all conductors to reduce mechanical stresses on the terminal connections. All conductors of flexible cords must be terminated within the terminal connection otherwise the current carrying capacity of the conductor is reduced, which may cause local heating.
Flexible cords are delicate – has the terminal screw been over-tightened, thus breaking the connection as the conductors flex or vibrate?
Cables and flexible cords must be suitable for the temperature to be encountered at the point of termination or must be provided with additional insulation sleeves to make them suitable for the surrounding temperatures.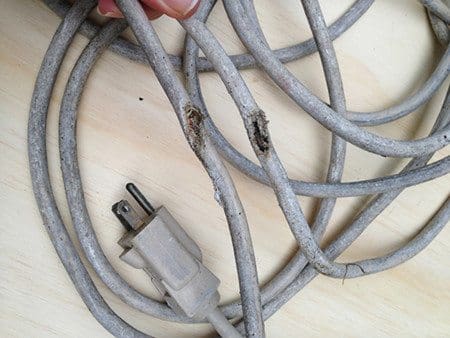 Point #3
Electrical faults also occur at accessories such as switches, sockets, control gear, motor contactors or at the point of connection with electronic equipment.
The source of a possible fault is again at the point of human contact with the electrical system and again the connections must be checked as described in the first two points above. Contacts that make and break a circuit are another source of wear and possible failure, so switches and motor contactors may fail after extensive use.
Socket outlets that have been used extensively and loaded to capacity in say kitchens, are another source of fault due to overheating or loose connections.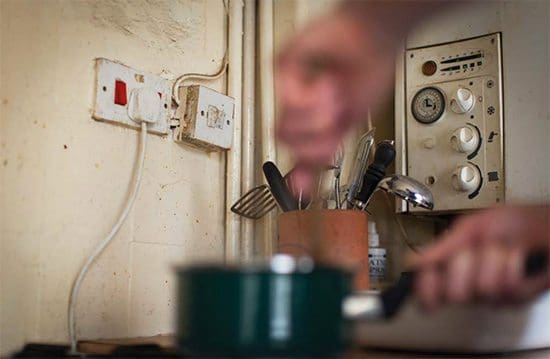 Electronic equipment can be damaged by the standard tests described in the IEE Regulations and must, therefore, be disconnected before testing begins.
Point #4
Faults occur on instrumentation panels either as a result of a faulty instrument or as a result of a faulty monitoring probe connected to the instrument. Many panel instruments are standard sizes connected to CTs or VTs and this is another source of possible faults of the types described in points 1 through 3.
Point #5
Faults occur in protective devices for the reasons given in points 1 through 3 above, but also because they may have been badly selected for the job in hand and do not offer adequate protection or discrimination.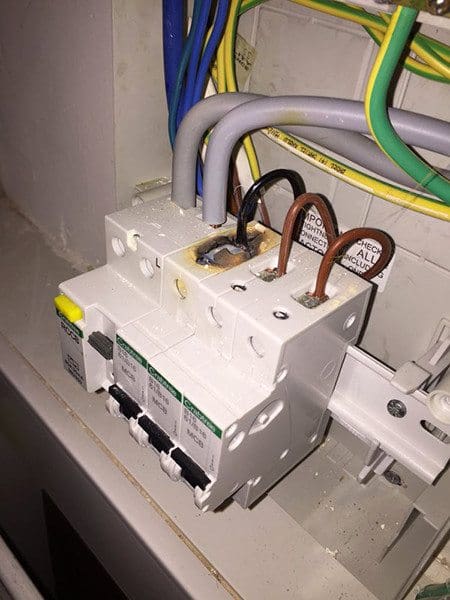 Point #6
Faults often occur in luminaires (light fittings) because the lamp has expired. Discharge lighting (fluorescent fittings) also require a 'starter' to be in good condition, although many fluorescent luminaires these days use starter-less electronic control gear.
The points mentioned in 1-3 about cable and flexible cord connections are also relevant to luminaire faults.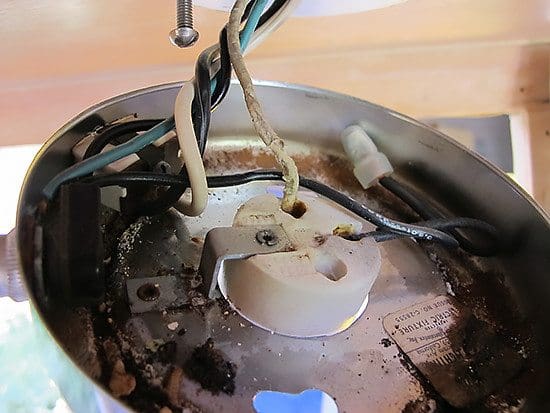 Point #7
Faults occur when terminating flexible cords as a result of the flexible cable being of a smaller cross-section than the load demands, because it is not adequately anchored to reduce mechanical stresses on the connection or because the flexible cord is not suitable for the ambient temperature to be encountered at the point of connection.
When terminating flexible cords, the insulation should be carefully removed without cutting out any flexible cord strands of wire because this effectively reduces the cross-section of the conductor.
The conductor strands should be twisted together and then doubled over, if possible, and terminated in the appropriate connection. The connection screws should be opened fully so that they will not snag the flexible cord as it is eased into the connection. The insulation should go up to, but not into, the termination. The terminal screws should then be tightened.
Point #8
Electrical faults occur in electrical components, equipment and accessories because these all have points at which electrical connections are made. These are:
Motors,
Starters,
Switchgear,
Controlgear,
Distribution panels,
Switches,
Sockets and
Luminaires
It is unusual for an electrical component to become faulty when it is relatively new because it will have been manufactured and tested to comply with the appropriate National Standard.
Through overuse or misuse components and equipment do become faulty but most faults are caused by poor installation techniques.
Good installation essentials?
Modern electrical installations using new materials can now last longer than fifty years. Therefore, they must be properly installed and tested. Good design, good workmanship and the use of proper materials are essential if the installation is to comply with the relevant National Regulations.
Reference // Advanced Electrical Installation Work by TREVOR LINSLEY (Purchase at Amazon)