Electrical wiring practices in buildings
Electrical wiring is often installed without consideration for how the use of the space may change over time, particularly in residential building. This article recommends wiring practices that meet the NEC and provide for future flexibility and load growth in residential and nonresidential buildings.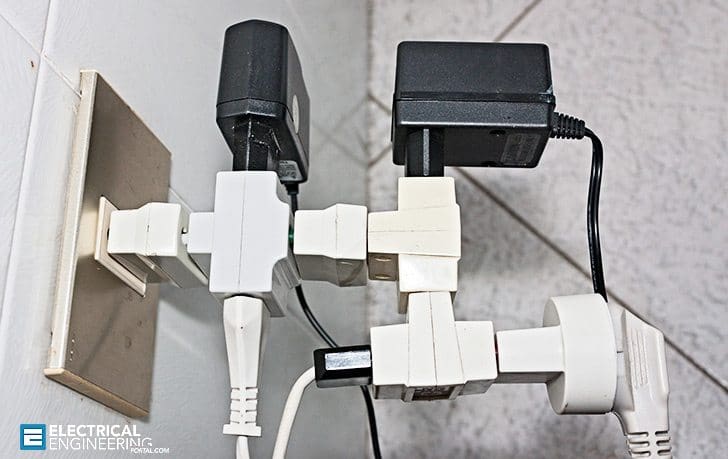 Let's talk about wiring practices regarding the following //
Circuit Conductors
Several wiring practices and measures will improve the performance of circuit conductors:
Install oversized phase conductors to improve efficiency when conductors will see longterm, near-capacity use, and to minimize heating from the skin effect when supplying nonlinear loads.
Install oversized or, preferably, double-sized neutral conductors with 200% of the ampacity of the phase conductors for three-phase, four-wire feeder circuits when it is anticipated that significant nonlinear loads will be served, now or in the future.
Install a separate, full-sized neutral conductor for each phase conductor for 120-volt and 277-volt single-phase branch circuits when they supply or probably will supply significant nonlinear loads.
For general-purpose residential circuits, install a minimum of 12 AWG conductors, protected by 20-amp circuit breakers, but designed with 15 ampere load standards to accommodate future load growth.
Most service-entrance and feeder conductors for residential use are adequately sized due to the diversity of the loads served.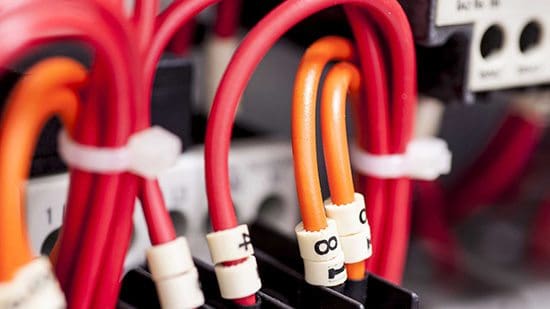 Number of Receptacles
The general requirement of the Code is that no point on a residential wall should be more than six horizontal feet from a receptacle to accommodate the average length of extension cords and lamp cords. In areas such as kitchen countertops, no point may be more than two horizontal feet from a receptacle. This means that receptacle outlets are usually located twelve feet or four feet apart.
This spacing of receptacles may be inconvenient or inadequate in many situations, since it is difficult to anticipate how furniture will be arranged when the building is built, and certainly in the future as room usage changes.
In addition, the number of available outlets at those locations may be inadequate as evidenced by the number of outlet power strips that are often used today for final connections of equipment.
Quadplex receptacles should be used in locations with a known high concentration of loads, such as offices, computer workstations, and home theater and entertainment centers.
Limiting the number of receptacles installed on a single circuit will restrict the number and variety of sensitive electronic equipment sharing circuit conductors, reduce the possibility that harmonics will accumulate to damaging levels, minimize voltage drop, minimize the chance of interaction, and provide for future load growth.
It is recommended that connections be made with binding screws or pressure plates contained in high-quality wiring devices, such as those of specification grade. Push-in connections are not recommended.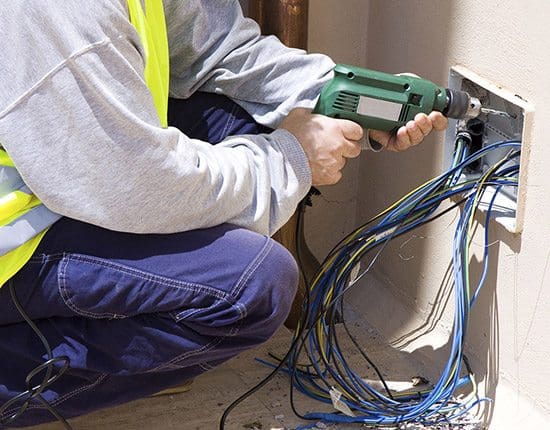 Number of Circuits
For nonresidential buildings, limiting the number of receptacles installed per circuit helps protect the integrity of sensitive electronic equipment and provides additional capacity per receptacle for future load growth.
For residential buildings, the number of receptacles per circuit is unrestricted per Code. However, it is good practice to install a limited number of duplex receptacles on a general purpose branch circuit, depending on the location.
Homes with large kitchens and multiple bathrooms need additional circuits beyond Code minimums for the high-capacity appliances routinely used in these rooms. Consider limiting the number of general use receptacles on each circuit. A fifteen amp circuit is capable of 1800 Volt Amps at 100 % use, but NEC allows the use of the circuit at 80% for continuous use, or 1440 Volt Amps.
Even a small electric space heater uses between 900 and 1500 Volt Amps. Any additional loads connected to a receptacle on the same circuit would be likely to cause an overload condition.
Reducing the number of receptacles on individual branch circuits to four to six helps to reduce the risk of sustained overload resulting in overheating of conductor terminations.
Install lighting outlets on separate circuits from receptacle outlets. When lighting and receptacle outlets are connected on the same circuit, an overloaded receptacle would cause the lighting to go out when the circuit breaker trips.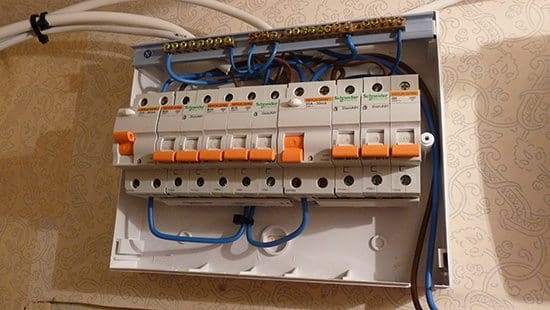 Individual Branch Circuits
Whether in a residential or nonresidential setting, a significant number of circuits are dedicated to one use for many reasons, and some are required by the NEC. It is recommended that high-capacity loads, sensitive electronic equipment, and equipment that causes poor power quality be supplied by individual circuits to prevent interference with other equipment on the same circuit.
Install individual branch circuits for sensitive electronic loads, when the location is known, for items such as individual computer workstations, laser printers, photocopiers, facsimile machines, etc.
Individual branch circuits help shield sensitive equipment from harmonics generated in other circuits, prevent the incorrect operation of other equipment on the same branch circuit by isolating high neutral currents generated by sensitive electronic equipment to those circuits, and minimize voltage drop.
Download 'Industrial Control Wiring Guide' //
Raceways
Raceway systems provide the ability to upgrade conductors easily, providing the pathway for pulling conductors throughout a building. Size raceways that serve general-purpose circuits for future expansion.
Install spare raceways during building construction for future use and ease of conductor installation later.


Lighting and Switching
Lighting and switching provide several opportunities to plan for the future in residential and nonresidential buildings.
Provide several levels of switching for lighting. Separately switch luminaires, lamps, or ballasts to provide different levels of lighting.
Provide switching at both ends of halls, stairways, large rooms, and of garages with multiple doors. Provide switched receptacle outlets or split receptacles with switching in addition to switched lighting outlets in the same room. As an example, it would be convenient to provide separate switching for ceiling fans and plug-in lamps.
Provide for outdoor lighting, including installing switch-controlled holiday lighting receptacles in the eaves; receptacles on each side of the home; multiple receptacles in patios, decks and other areas where people congregate; and additional circuit extensions for future outdoor lighting for landscaping and other purposes.
Electronic lighting-control devices, such as motion detectors, are increasingly common. Most require a small standby current to maintain the steady state.
Effective with the 2011 Code, NEC 404.2(C) requires that, in most cases, a neutral conductor must be provided to lighting switchboxes to accommodate a return current, even when the original installation does not use electronic switching.


Reference // Recommended Practices for Designing and Installing Copper Building Wire Systems by Copper Development Association Inc.