Voltage drop spreadsheet
The following voltage drop calculations were all based on the resistance values in Table 8 Chapter 9 of 2002 NEC (National Electrical Code). This spreadsheet only considers voltage drop. Many other factors affect wire size. Please refer to entire NEC when sizing wire.
Spreadsheet has three sheets beside main one with calculations:
- Printable VD calculations
- Printable Table Parallel wires
- Printable Table 310-16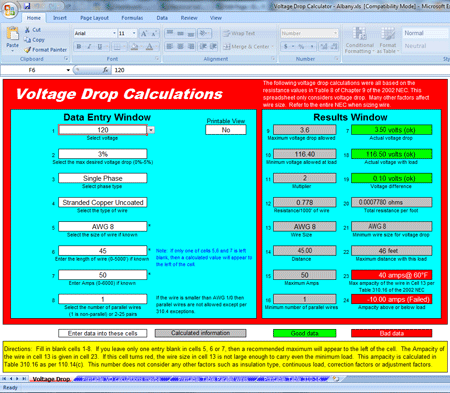 Recommended EE articles
Weekly Download Updates
Get EEP's updates without having to keep checking up on the portal to see if there is anything new.
Page edited by E.C. (Google).