Testing of electrical installations
Before any testing of low voltage electrical installations (and equipment) is carried out, a detailed physical inspection must be made to ensure that everything is to a relevant National standard, erected/installed in compliance with the IEE Regulations and not damaged in such a way that it could cause danger.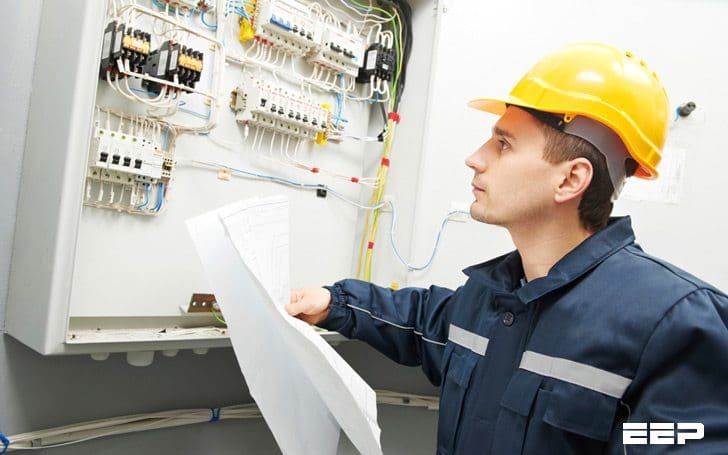 In order to comply with these requirements, the Regulations give a checklist of items that, where relevant, should be inspected. However, before such an inspection, and test for that matter, is carried out, certain information must be available to the verifier.
This information is the result of the 'Assessment of General Characteristics' required by IEE Regulations (Part 3, sections 311, 312 and 313), together with drawings, charts and similar information relating to the installation. For domestic electrical installations, these diagrams and charts are usually in the form of a simple schedule.
Interestingly, one of the items on the checklist isthe presence of diagrams, instructions and similar information. If these are missing, there is a deviation from the Regulations.
Another item on the list is the verification of conductors for current carrying capacity and voltage drop in accordance with the design. How could this be verified without all the information?
A 32A type B circuit breaker protecting a length of 4.0 mm2 conductor may look reasonable, but is it correct and, unless you are sure, are you prepared to sign to say that it is?
General testing checklist
Let us look then at the general content of the checklist:
Check #1

– Connection of conductors

Are terminations electrically and mechanically sound? Is insulation and sheathing removed only to a minimum to allow satisfactory termination?
Check #2

– Identification of conductors

Are conductors correctly identified in accordance with the regulations?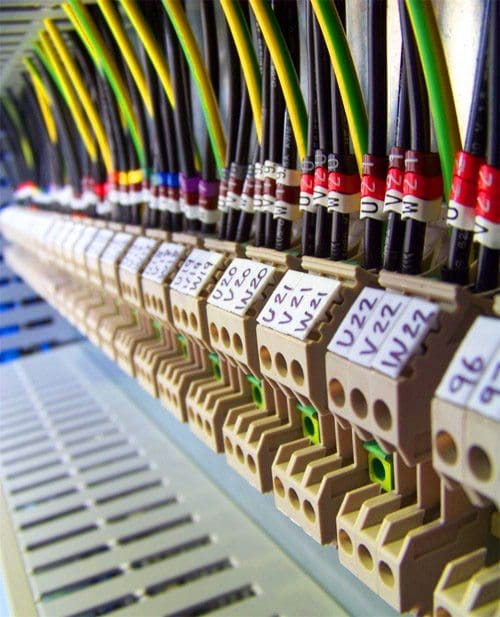 Check #3

– Routing of cables

Are cables installed such that account is taken of external influences, such as mechanical damage, corrosion and heat?
Check #4

– Conductor selection

Are conductors selected for current carrying capacity and voltage drop in accordance with the design?
Check #5

– Connection of single pole devices

Are single pole protective and switching devices connected in the line conductor only?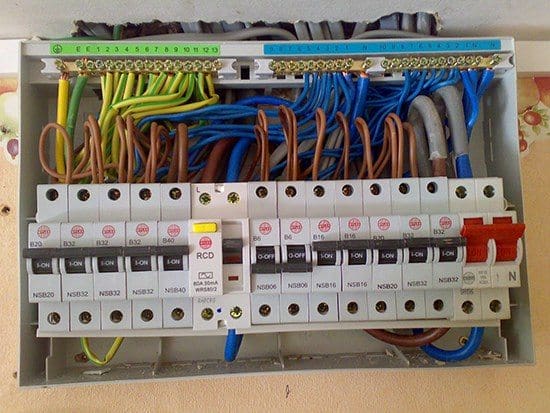 Check #6

– Accessories and equipment

Are all accessories and items of equipment correctly connected?
Check #7

– Thermal effects

Are fire barriers present where required and protection against thermal effects provided?
Check #8

– Protection against shock

What methods have been used to provide protection against electric shock?
Check #9

– Mutual detrimental influence

Are wiring systems installed so that they can have no harmful effect on non-electrical systems or so that systems of different currents or voltages are segregated where necessary?
Check #10

– Isolation and switching

Are the appropriate devices for isolation and switching correctly located and installed?
Check #11

– Undervoltage

Where undervoltage may give rise for concern, are there protective devices present?
Check #12

– Protective devices

Are protective and monitoring devices correctly chosen and set to ensure automatic disconnection and/or overcurrent?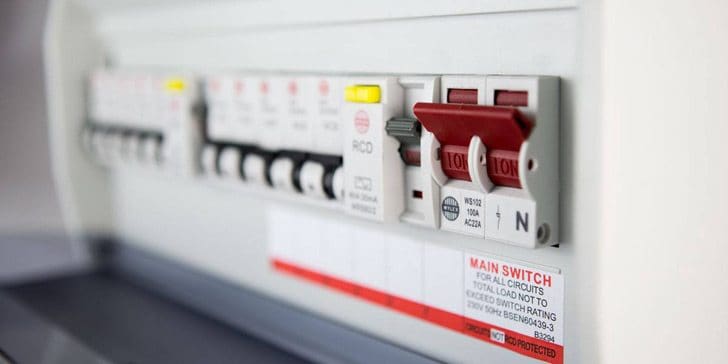 Check #13

– Labelling

Are all protective devices, switches (where necessary) and terminals correctly labelled?
Check #14

– External influences

Have all items of equipment and protective measures been selected in accordance with the appropriate external influences?
Check #15

– Access

Are all means of access to switchgear and equipment adequate?
Check #16

– Notices and signs

Are danger notices and warning signs present?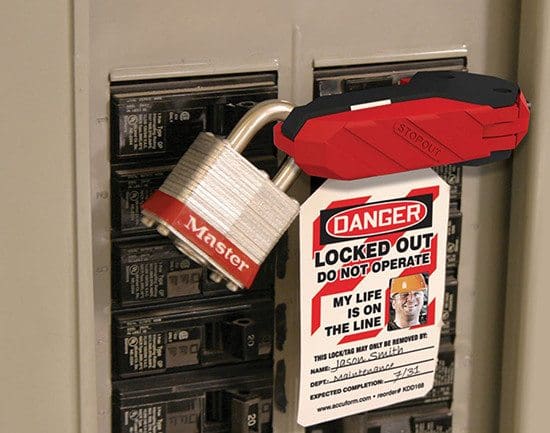 Check #17

– Single line diagrams / Wiring schemes

Are diagrams, instructions and similar information relating to the installation available?
Check #18

– Erection methods

Have all wiring systems, accessories and equipment been selected and installed in accordance with the requirements of the Regulations? Are fixings for equipment adequate for the environment?
Once all the relevant items have been inspected, providing there are no defects that may lead to a dangerous situation when testing, the actual testing procedure can start.
Reference // Electric Wiring: Domestic – Brian Scaddan IEng, MIET