Practices to have on your mind…
In addition to the safety precautions (access to HV enclosures and work on HV electrical equipment) the following general safety practices should be ALWAYS observed for work on electrical equipment.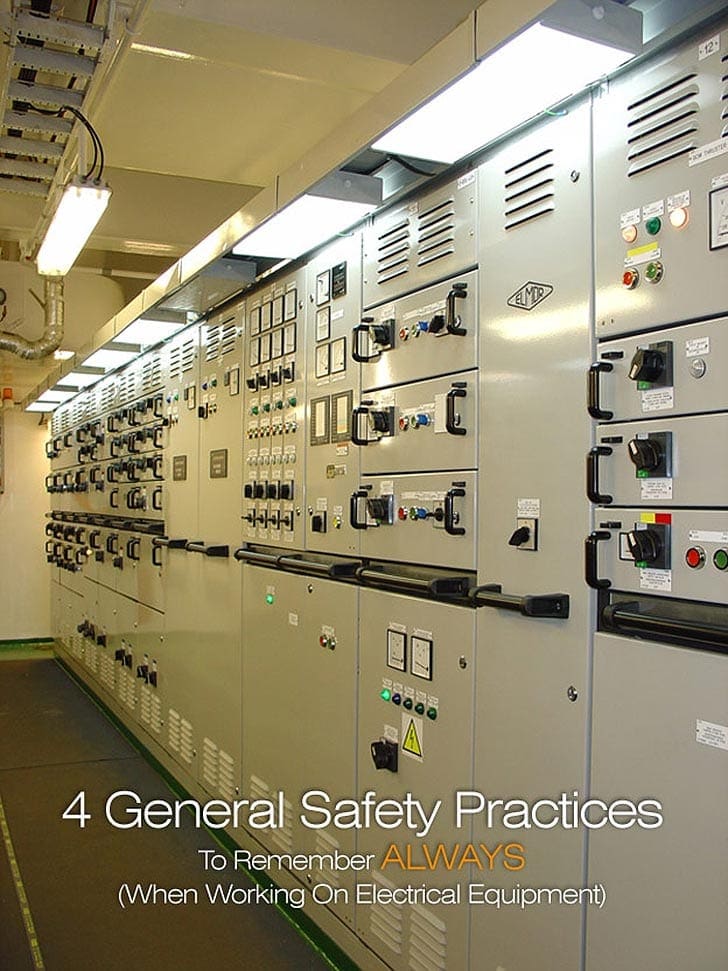 1. Check before Act
The scope of work and relevant circuit should be checked before starting any electrical work. Suitable lighting and adequate illumination should be provided for the workplace.
The condition of tools and instruments should also be checked before carrying out electrical work.
2. Isolate and Lockout
The circuit / equipment under maintenance should be isolated as far as practicable. The relevant isolator should be locked out. A suitable warning notice should be placed close to the isolator.
3. De-energize
The circuit/equipment to be worked on should be checked to ensure that it is dead.
4. Others Practices
The workplace should be kept clean and tidy.
Keep hands away from any circuit or equipment that are not working on (VERY IMPORTANT)
Unauthorized people should not stay in the work place.
The requirements stated in procedures and check lists should be followed.
How Do You Know? Workplace Electrical Safety (VIDEO)
Lockout Tagout (VIDEO)
Reference: Code of practices for the electricity (wiring) regulations – Electrical and Mechanical Services Department