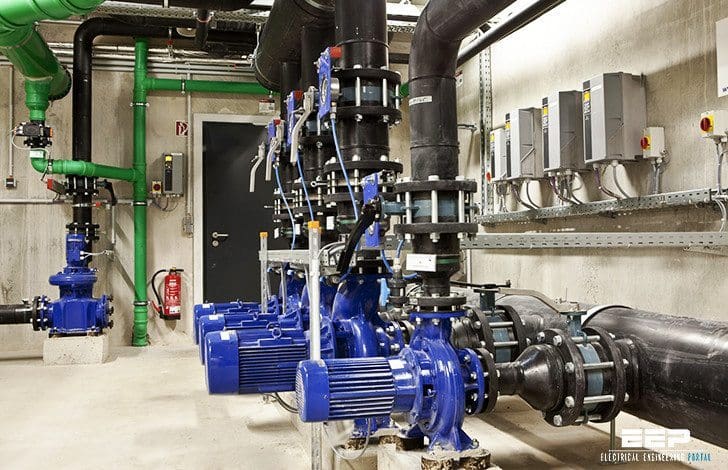 Causes of power line distortion
Most adjustable frequency drives operate by using a bridge rectifier to convert the incoming AC voltage to DC voltage (see figure 1). An inverter in the drive then converts the DC voltage into a precise output voltage and frequency to control the speed of the motor.


Drives today use a diode bridge rectifier to convert the AC line power into a fixed‐voltage DC bus (see figure 2). A DC bus capacitor bank is then used to filter out the AC ripple.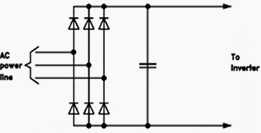 While this results in a very efficient drive, it can cause disturbances on the AC power line due to the way the drive draws AC current.
Current cannot flow from the rectifier into the DC bus until the input voltage is greater than the DC bus voltage. As shown in figure 3, this only happens for a very short period of time for each phase.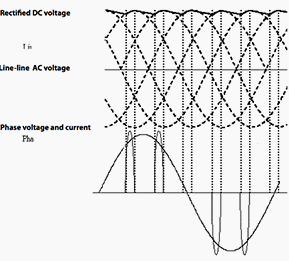 This causes a non‐sinusoidal current flow created by the input stage of the drive. In order to transfer the energy required by the motor in such a short period of time, the peak current must be high.