Power system protection
This course represents a short overview of fundamentals of a power system protection, operating principles and relay characteristics as well as description of main switchgear components like various types of circuit breakers, CTs and PTs , relays etc.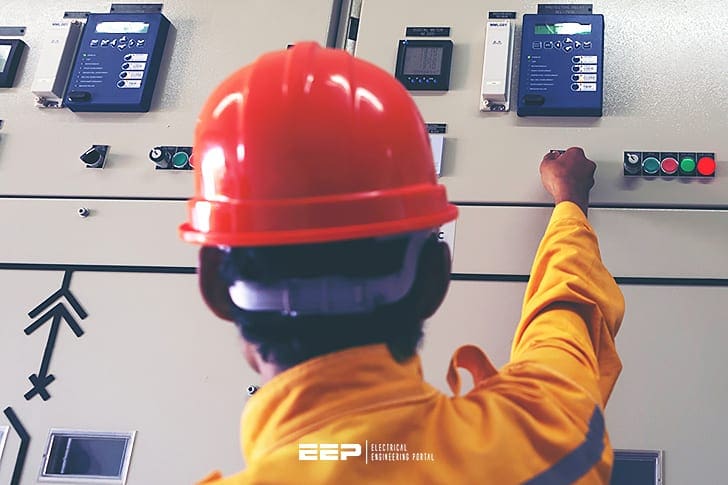 Overcurrent and earth fault protection
It is customary to have two elements of overcurrent and one element of earth fault protection system in the most elementary form of protection of three phase feeders. Different types of feeders employ the overcurrent protection along with the directional relay so that proper discrimination of an internal fault is possible.
Some examples are illustrated below.
Application of directional relays to parallel feeders
It may be seen from the below given parallel feeders that the relays placed at the load side of both the lines use directional element which respond to a direction away from the busbars.
Similarly, the relays placed at the source side do not require any directional element. A similar concept of discrimination is also utilized in the below given ring main feeder and a feeder fed from both the sides.
It can be observed that relays placed near the bus connecting the sources, do not have any directional feature, where as the rest of the buses, respond to a direction always away from the source.
It is good practice to locate a fault any where among different sections of the feeders and check whether that particular section only is isolated without disrupting the power flow in other sections.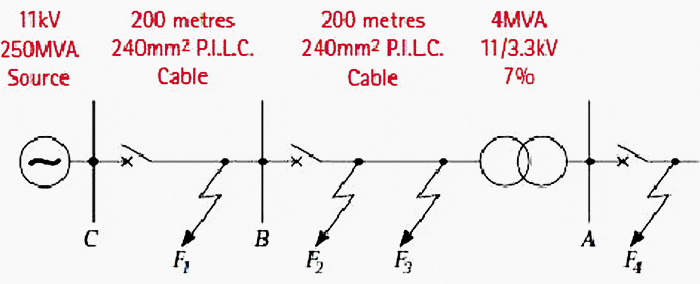 Pilot wire schemes for feeder protection
In differential protection scheme, the current entering at one end of the line and leaving from other end of the line is compared. The pilot wires are used to connect the relays.
Under normal working condition, the two currents at both ends are equal and pilot wires do not carry any current, keeping relays inoperative. Under an internal fault condition,
the two currents at both the ends are no longer same
, this causes
circulating current
flow through pilot wires and makes the relay to trip.
The various schemes used with this method of protection are:
MerzPrice Voltage Balance System
Translay Scheme Merz-Price Voltage Balance System
The figure below shows Merz-Price voltage balance system used for the three phase feeders.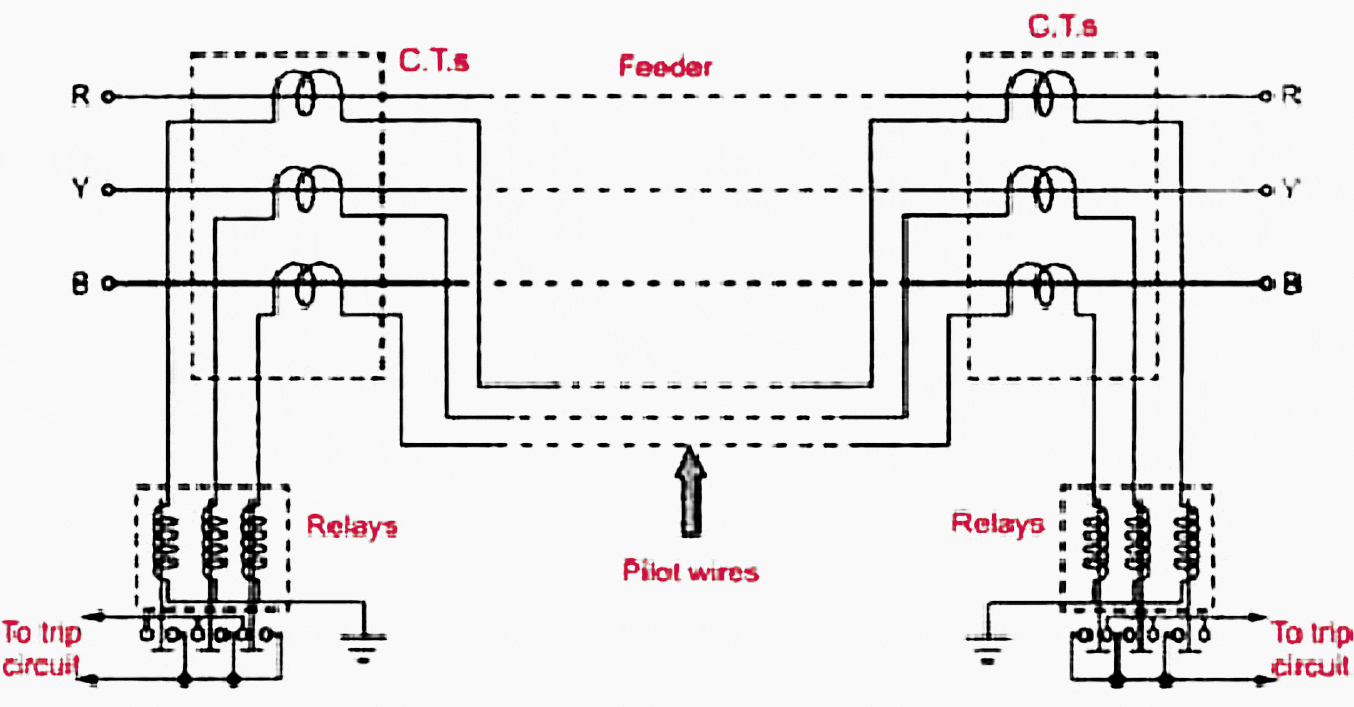 Under normal condition, current entering the line at one end is equal to current leaving from the other end. Therefore, equal and opposite voltages are induced in the secondaries of CTs. at the two ends resulting in no current flow, through the relay.
Under fault condition, two currents at the two ends are different. Thus the secondary voltages of both the end CTs differ from each other. This circulates a circulating current through the pilot wires and the relays.
Thus the relays trip the circuit breakers to isolate the faulty section.
| | |
| --- | --- |
| Title: | Course on switchgear and relay protection for students – Mr. S.Vijay, Assistant Professor At Department Of Electrical And Electronics Engineering (Sasurie College Of Engineering, Vijayamangalam) |
| Format: | PDF |
| Size: | 2.30 MB |
| Pages: | 94 |
| Download: | Here 🔗 (Get Premium Membership) | Video Courses | Download Updates |