Heating, Ventilating, and Air Conditioning
This section of simplified HVAC software has been developed by the instructor and students of the HVAC and Energy Conservation courses at The University of Alabama. It attempts to follow basic ASHRAE calculation procedures. The programs are provided at no cost to the public.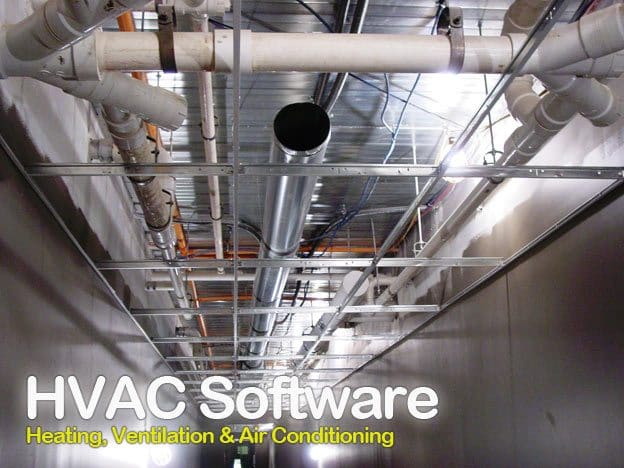 Several of these programs contain 'macros' which required the Excel macro security level to be set at Medium. Instructions for Setting Macro Security level
ASHRAE: Advancing heating, ventilation, air conditioning and refrigeration [link]
All documents, software and books are free to download and preserved only to registered users. Login and registration links are located on the top-right of portal.
| | | |
| --- | --- | --- |
| No. | Description | Download |
| 1 | Heating, Water Heating and Cooling Energy, Cost and Carbon Dioxide Estimator | . |
| 2 | TideLoad 10v1 –  Heating and Cooling Load Calculation Spreadsheet | . |
| 3 | E-Ductulator 09 | . |
| 4 | E-PipeAlator 08 | . |
| 5 | PsychProcess 09 | . |
| 6 | Fan Pump Calc 10 | . |
| 7 | ResLoad 08 | . |
| 8 | HVAC PowDen 08a | . |
| 9 | A-AHP Correct 08 | . |
| 10 | Duct Cost Calc 04 | . |
| 11 | W-AHP Correct 04 | . |
| 12 | NetLoop Cost | . |
| 13 | GHP Piping Cost Estimator | . |