A short note from me today. I'd just like to wish you a very happy New Year on behalf of myself and everyone else at EEP. It's been a long year with a lot of hard work done, and now… now it's time to close the year and open the beer :)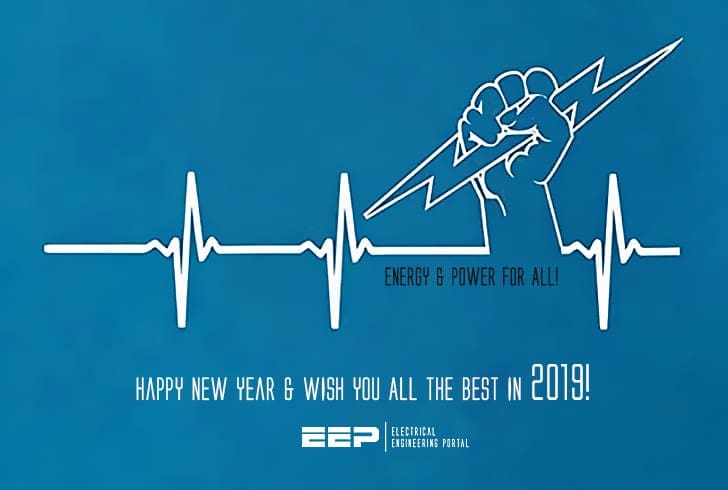 Generally, it's been a good year for us and I hope that our visitors and premium members are satisfied. Even more work is scheduled for the next year, so we are on the same track.
Beside publishing over 220 technical articles and electrical guides and really amazing engagement, we are especially proud of our Premium Membership service which offers advanced options and content to our engineers.
Technical articles published through months:
I love to say that only clever thing you can do is to work hard on yourself and your knowledge. Success is always around the corner and will come sooner or later. Use everything you can to boost your knowledge in electrical engineering and make yourself ready for the future job opportunities.
Wish you all the best in 2019 and make energy and power for all!
Yours, Edvard Csanyi,
Editor-In-Chief at EEP – Electrical Engineering Portal