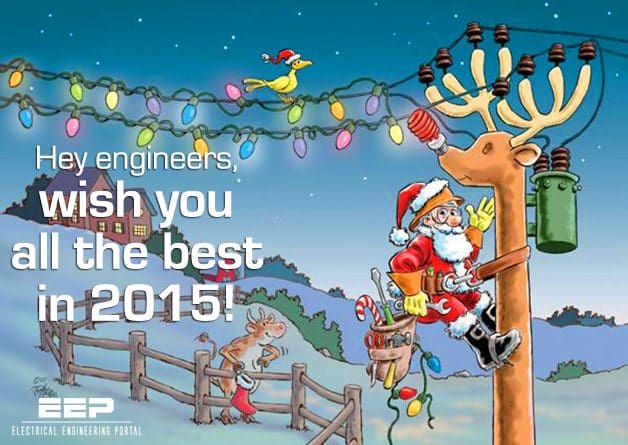 At your service!
Well, it's been a long year with a lot of published technical articles and gained knowledge in the field of electrical engineering. EEP's team payed special attention to the technical articles related to power substations and industry automation from the point of practical experience.
Also, many useful engineering guides and tools were published as a support to both young and senior electrical engineers. Hope you found all this usefull!
As you know, in December 2013 EEP has dropped around 100K accounts of registered members and decided to go wide open and without any registration. Since then, everything is free for everybody ;)
95% growth comparing to 2013
So, what exactly we did in this year? I will share with you the numbers that directly describe EEP's work in 2014.
205 published technical articles
52 electrical guides and MS Excel spreadsheets published and shared
11.23 millions of pageviews in total
3.12 millions of electrical engineers visited EEP
5.17 millions of total emails sent to subscribed electrical engineers worldwide
21.5K new email subscribers to the technical articles and weekly download updates
EEP made completely readable for all mobile devices
Android application published at Google Play Store – http://goo.gl/XZzHSx
I would especially like to thank EEP's most active writers in this year:
Ashok Parikh
Prabakar S.
Sufi Shah Hamid Jalali
Sajna Soman
Zafar Iqbal
Craig Hartman
for awesome articles they published. Great work engineers!
And the most important for the lot of engineers – the job in our #EE branch. I know how hard it is to get the decent #EE job nowadays. I strongly advice you to work hard on yourself and your knowledge and success will surely come. Use everything you can to boost your knowledge and make yourself ready for the future job opportunities. EEP is here to help you!
Once again, wish you all the best in 2015! Be good and stay tuned!
Edvard Csanyi
Founder of EEP