Building's electrical load characteristics
The electrical design professional should determine a building's electrical load characteristics early in the preliminary design stage of the building to select the proper power distribution system and equipment having adequate power capacity with proper voltage levels, and sufficient space and ventilation to maintain proper ambients.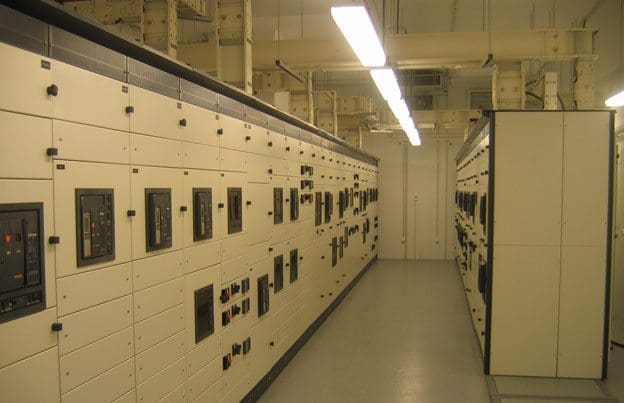 Once the power system is determined, it is often difficult to make major changes because of the coordination required with other disciplines.
Architects and mechanical and structural engineers will be developing their designs simultaneously and making space and ventilation allocations. It is imperative, therefore, from the start that the electric systems be correctly based on realistic load data or best possible typical load estimates, or both because all final, finite load data are not available during the preliminary design stage of the project.
When using estimated data, it should be remembered that the typical data applies only to the condition from which the data was taken, and most likely an adjustment to the particular application will be required.
Although many of the requirements of building equipment, such as ventilating, heating/cooling, lighting, and so forth, are furnished by other disciplines, the electrical design professional should also furnish to the other disciplines such data as space, accessibility, weight, and heat dissipation requirements for the electrical power distribution apparatus.
This involves a continuing exchange of information that starts as preliminary data and is upgraded to be increasingly accurate as the design progresses. Documentation and coordination throughout the design process is imperative.
At the beginning of a project, the electrical design professional should review the utility's rate structure and the classes (system types) of service available. Information pertaining to demand, energy, and power factor should be developed to aid in evaluating, selecting, and specifying the most advantageous utility connection. As energy resources become more costly and scarce, items such as energy efficiency, power demand minimization, and energy conservation should be closely considered to reduce both energy consumption and utility cost.
System power (i.e., energy) losses should be considered as part of the total load in sizing service mains and service equipment. ANSI/NFPA 70-2002, NEC recommends that the total voltage drop from the electrical service to the load terminals of the farthest piece of equipment served should not exceed 5 percent of the system voltage and, thus, the energy loss,I2R, will correspondingly be limited.
Typical load groups of electrical equipment
Listed hereafter are typical load groups and examples of classes of electrical equipment that should be considered when estimating initial and future loads.
Lighting
Interior (general, task, exits, and stairwells), exterior (decorative, parking lot, security), normal, and emergency.
Appliances
Business and copying machines, receptacles for vending machines, and general use.
Space conditioning
Heating, cooling, cleaning, pumping, and air-handling units.
Plumbing and sanitation
Water pumps, hot water heaters, sump and sewage pumps, incinerators, and waste handling.
Fire protection
Fire detection, alarms, and pumps.
Transportation
Elevators, dumbwaiters, conveyors, escalators, and moving walkways.
Data processing
Desktop computers, central processing and peripheral equipment, and uninterruptible power supply (UPS) systems, including related cooling.
Food preparation
Cooling, cooking, special exhausts, dishwashing, disposing, and so forth.
Special loads
For equipment and facilities in mercantile buildings, restaurants, theaters, recreation and sports complexes, religious buildings, terminals and airports, health care facilities, laboratories, broad casting stations, and so forth.
Miscellaneous loads
Security; central control systems; communications; audio-visual, snow-melting, recreational, or fitness equipment; incinerators, shredding devices, waste compactors, shop and maintenance equipment, and so forth.
Reference: Electrical engineer's handbook by Robert B. Hickey