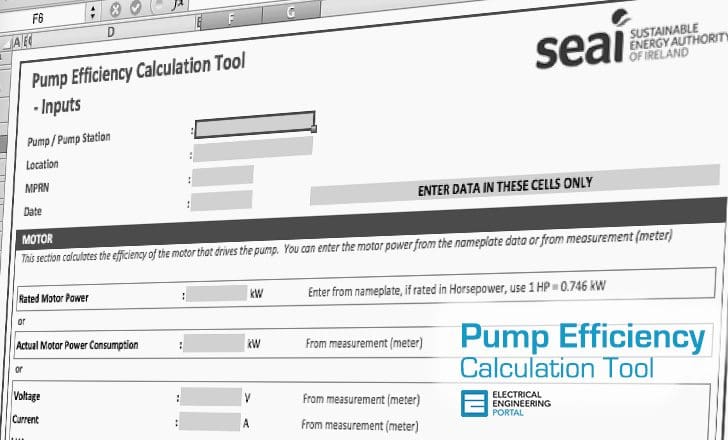 Introduction to spreadsheet
This tool calculates the energy efficiency and energy performance of water (and waste-water) pumping facilities. The following Help section explains some of the Inputs, Calculations and Outputs in this tool.
This tool is based on a tool originally developed by Tipperary Energy Agency, Midlands Energy Agency & Kerry County Council.
Main Inputs
Electrical energy consumption (measured or nameplate)
Run hours
Static head (from drawings)
Discharges pressure (from pressure gauge)
Flow rate (from flow meter or estimate)
Average unit price (electricity)
Main Outputs
Motor, Pumping (Hydraulic) and System energy efficiencies
Motor, Pumping & Piping Losses
Total Energy Consumption & Energy Cost
CO2 Emissions
Energy Performance Indicators
Comparison of Actual Performance v/s Best Practice Performance Certificate