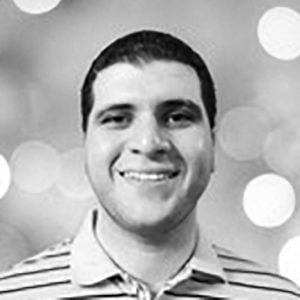 INTRODUCTION
I'm an Electrical Power and Machines Engineering Teaching Assistant at Ain Shams University. Throughout my career, I have taught many courses related to different topics of electrical power engineering, including Power Systems, Power Electronics, Electric Machines, High Voltage and Electric controls and protection. I gained knowledge in these areas of Electrical Engineering during my undergraduate studies and my Masters's degree, as well as during my professional career.
Education
Ain Shams University, Bachelor of Engineering - BE, Electrical power engineering
COURSES
9 Lessons
Learn the essentials of wind power systems, their working principle, wind turbine characteristics, speed control, calculation and simulation. Recommended for electrical engineers, wind turbine technicians, and anyone interested in working in the wind energy industry.
5 Lessons
Learn the essentials of high voltage generation and measurement methods and overhead transmission line insulators. The course consists of 49 lessons and 5h 1m total length.
20 Lessons
Learn how to analyze and set relay control and protection for low- medium- and high-voltage switchgear and substations from beginner to expert level. 20 sections and 129 lectures in 17h 11m total course length.