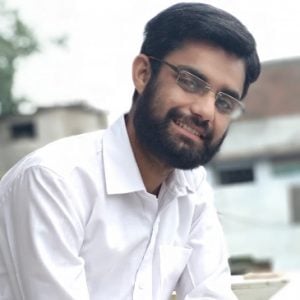 INTRODUCTION
Having graduated with a Degree in the field of Electricals & Electronics, in 2015, Sadiq began his career as an instructor in a local institute before joining a construction company as Project Management Consultant in 2017. He has resumed teaching and has received a positive response to his courses. An Electrical Engineer with five years' experience across India and a strong academics background, Sadiq's expertise includes designing low voltage electrical systems, automation, controlling. He is proficient in a wide range of technical areas related to electrical engineering and project management, covering everything from DiaLUX lighting design to electrical layout drafting using AutoCAD. Sadiq takes pride in creating courses that can take a novice learner to a high level of proficiency in subject areas such as in-demand Electrical Designing and AutoCAD.
Education
Bachelors of Technology in Electrical and Electronics, UTTARAKHAND TECHNICAL UNIVERSITY, India
COURSES
11 Lessons
This course introduces the basic range of Electrical Building Services including the topics: electrical legends, lighting layouts, raw power layouts, wiring layouts, conduit layouts, cable trays, CCTV systems, etc. 107 lessons in 7h 2m total course length.
7 Lessons
Learn how to perform various electrical calculations and to use AutoCAD from scratch to professional level (real project included in DWG) in your residential and commercial projects. This course has 7 lessons, 87 topics in 6h 55m total course length.
14 Lessons
Learn from scratch to design residential and commercial projects with electrical transformers, diesel gensets, UPSs, batteries, etc. (electrical theory included). 33 lectures in 6h 56m total length.