Unlock the value of EEP's Academy
Starting from the low voltage distribution design, PLC programming, solar energy systems, generators, transformers and transmission lines, power system analysis, load flow and short circuits. electricity and AC/DC circuits, you can learn symmetrical components of three phase power analysis, power transformers, protection and control of high voltage circuits, short circuit analysis, substation protection, etc. If you are serious in electrical design, you can learn to design electrical systems in the most popular software like ePlan or ETAP.
Whether you are looking to improve your own job or trying to boost your electrical engineering career by expanding your knowledge on the field, EEP Academy is the right place for you.
Who are the instructors?
The instructors are engineers and senior electrical professionals with a minimum level 10+ years of experience each. All have served at the highest level of various industries throughout the world.
Who can attend?
EEP Academy's courses are dedicated to electrical engineers, industrial electricians, substation engineers, electricians, plant maintenance, project managers, and non-electrical industrial professionals.
Certification
Every course on EEP Academy has our internal certification of completion.
Not enough?
You can even schedule one-on-one mentorship training with an instructor and get the full benefit of your very own expert advisor all to yourself. Get the advantage of a personal coach able to fully dedicate himself solely to your needs.
Get the best deal (50% OFF)
Premium members with a Enterprise subscription plan have a 50% discount on all EEP Academy's courses. Sounds interesting? Feel free to sign up for a premium membership.
Popular Keywords:
electric circuits, eplan, matlab, substation, protection, transformer, plc, panel design, electric motor, etc.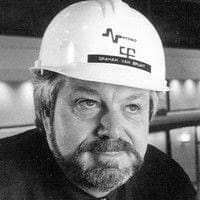 Graham Van Brunt P. Eng., B.Sc.
An entire career in the power sector of engineering, Graham graduated from Queen's university coupled with subsequent studies with Wilfrid Laurier University to travel the globe and apply his skills and garner his protection and control experience internationally. His passion for staying in touch with his profession and his kinship for mentoring has kept him in front of an audience of learners.
Graham worked in Siemens as a Business Development Manager T&D; AECON Industrial as a Business Development Manager (Nuclear); Wardrop Engineering as a Divisional Manager Business Development; CFLCO. (Churchill Falls Labrador Corp.) as a Director Operations & Maintenance of the Power facility comprised of 11 hydraulic generators.
Number of courses – 13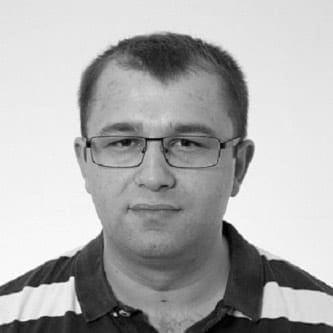 Ivan Vidovic
Ivan is a graduated electrical engineer with 10 years of professional experience in the electrical design of various industrial automation systems. On the one hand in the automotive industry (Daimler, VW etc.), on the other hand process industry (TEVA, Coca-Cola, Lactalis etc.).
Professional experience from different industries, for example Oil & Energy, Food & Beverages, dairy factories, chemical industry, Automotive (car body manufacturing – Karosserierohbau and industrial paint shops – Lackieranlagen).
International working experience (Germany, Norway, Sweden, Russia, China) I have been working in EPLAN since 2010, since version 1.9. Eplan Electric P8 Advanced User Certificate.
Number of courses – 9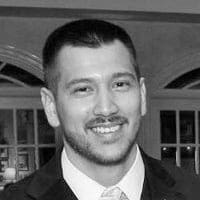 Ricardo Romero, PE
Ricardo is an Electrical Engineer with over eight years of experience in Power Systems. He obtained his Bachelor's and Master's degrees in Electrical Engineering from The University of North Carolina at Charlotte. He's also a licensed Professional Engineer in Power Systems in the states of Arizona, Louisiana, North Carolina, Pennsylvania, South Carolina, and Virginia in the United States.
Although his professional experience is mainly in Power Systems, he is also passionate about other topics in Electrical Engineering including Analog Electronics, Control Systems, Digital Design, Digital Signal Processing, Electric Machinery, and Power Electronics.
Number of courses – 8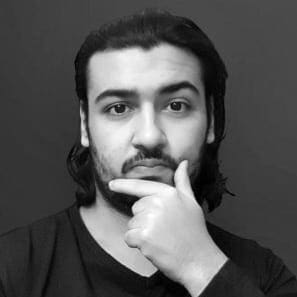 Ahmed Mahdy
Ahmed is an electrical power engineer, and he has been an instructor for more than 5 years in electrical engineering. He has helped more than 40,000 students from more than 170 countries achieving their career success with his simple and easy courses.
He is always available and always offer you support through each course.
Number of courses – 4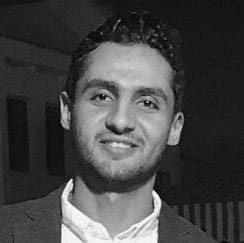 Mohammed Ayman
He earned his degree from Eastern Mediterranean University (Turkey, North Cyprus) in B.S Electrical & Electronic Engineering. Shortly after, he began his career as an electrical site engineer in a mega scale project in Qatar which allowed him to monitor and supervise electrical site installations. Following that, he indulged in the design field of electrical low voltage distribution system and have accomplished more than 10 projects with the compliance of the national codes & international standards.
He is holding ABET Accreditation and he's registered and accredited by the Engineering & Consulting Committee in Qatar, and by 'Engineers Australia' as a Professional Engineer.
Number of courses – 1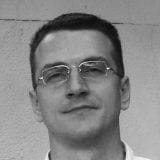 Miodrag Kokotovic
Graduated from Faculty of Electrical Engineering, within University of Belgrade, in the field of electrical power systems. Expert in electrical part of tender preparation, design, procurement, construction and commissioning of treatment plants and pumping stations, electrical power quality and energy management.
Number of courses – 1