Deep sea mining (DSM) application
The objective of this master thesis will be to investigate different electrical power system topologies for deep sea mining (DSM) application in the Norwegian Sea. Both existing and possible DSM production system topologies will be presented and their electrical power systems will be investigated and simulated using the simulation tool DIgSILENT.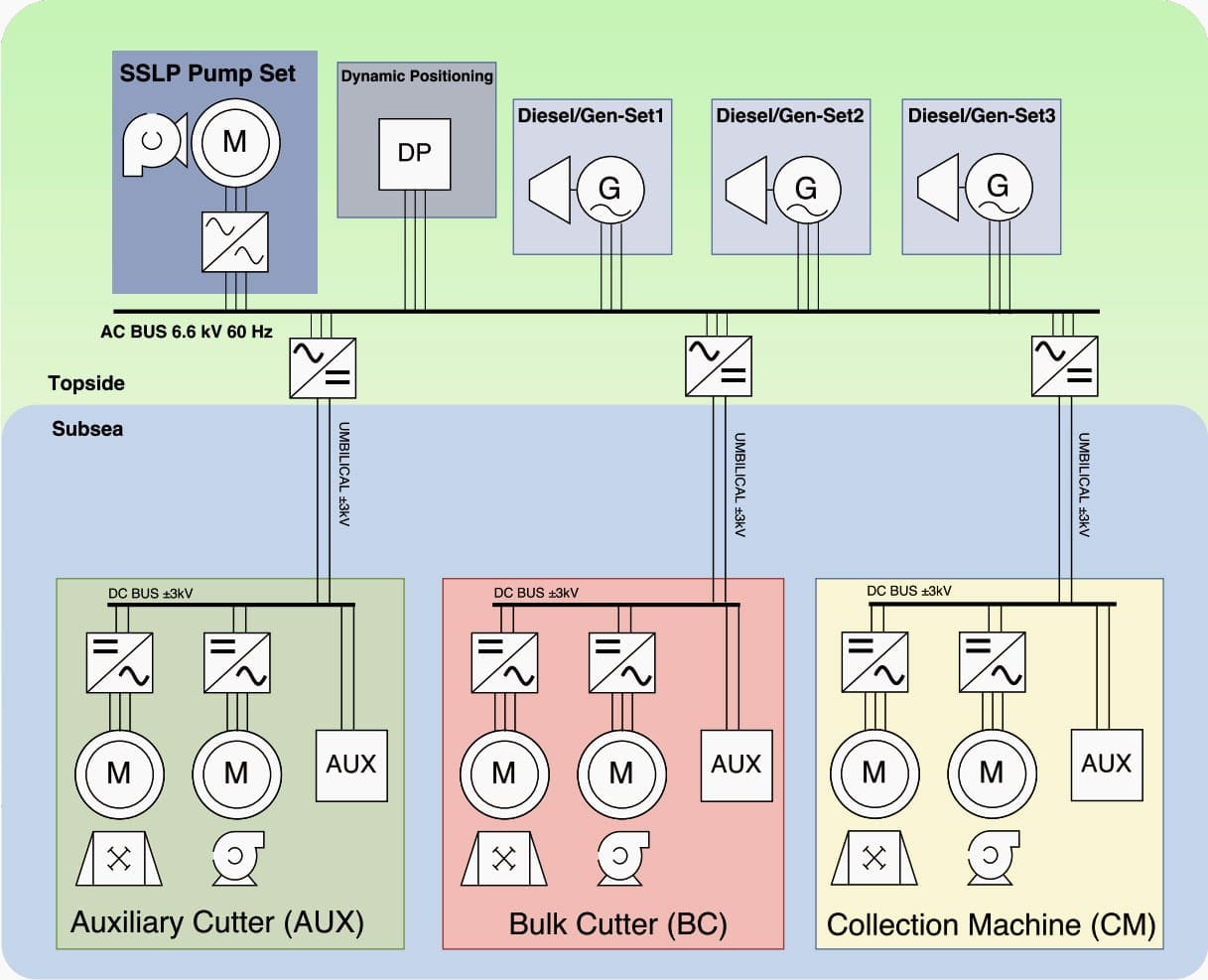 The different components of existing DSM technology will be presented and their representation in the simulation tool will be explained.
In order to compare the different system topologies to one another the same simulations will be done for all models. The results of the simulations will be discussed and form the basis of an evaluation of the different topologies suitability for DSM operations.
This thesis will attempt to suggest a system topology of the electrical power system for DSM application in the Norwegian Sea. The thesis will aim to illustrate the influence the physical structure of a electrical power system topology will have for DSM application.
Method
A preliminary study of electrical power systems for DSM application have been carried out ahead of this thesis. The study includes a literature review of DSM technology and a simulation model was developed in the simulation software PowerFactory.
This simulation model has been further developed during the work of this thesis.
As in the preliminary study this thesis will include a minor literature review. This is due to the fact that the preliminary study solely focused on the production system developed by Nautilus Minerals.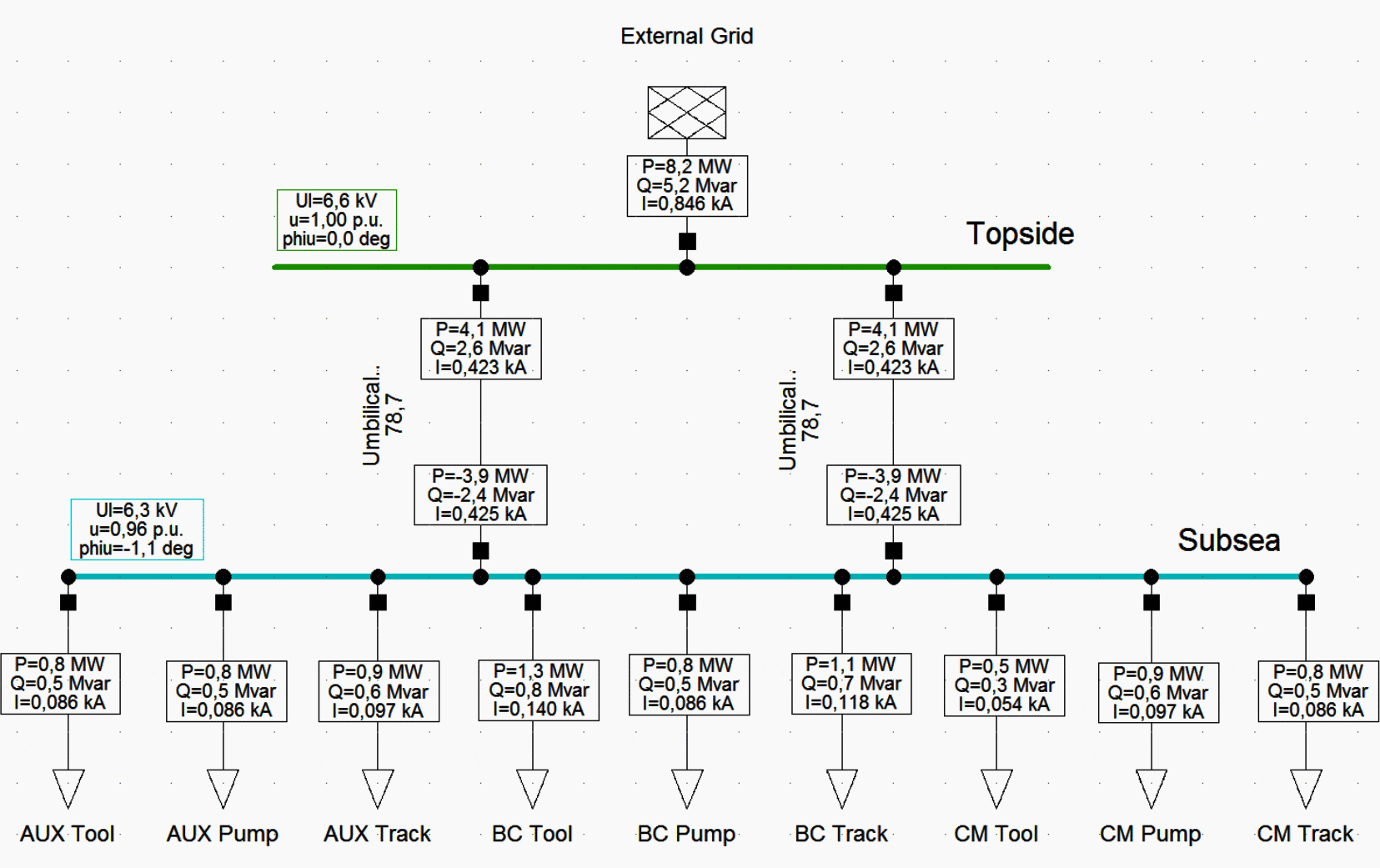 The literature review will study other solutions for the different parts of a DSM production system by reviewing different conference papers and research done by companies delivering solutions to DSM system developers.
To understand the measures needed to obtain a functional electric power system for DSM relevant theory will be studied. Electric power quality will be in focus and different aspects of maintaining it.
The investigated literature, papers and information will be presented and form the basis of the development of the simulation models. The components of the simulation models will be controlled by comparison to industrial equipment of similar rating and applications as DSM.
Trough simulations the thesis will discuss and conclude which electrical power system topology will be most proper for powering a DSM production system in the Norwegian Sea.
| | |
| --- | --- |
| Title: | A Study of Deep Sea Mining Electrical Power System Topologies – Master of Science Thesis by Fredrik Sigmund Qvigstad Williksen at Norwegian University of Science and Technology |
| Format: | PDF |
| Size: | 6.90 MB |
| Pages: | 100 |
| Download: | Right here | Video Courses | Membership | Download Updates |