Transfer switch equipment
All of us have experienced the loss of electricity from time to time. In most instances, we just grin and bear it. There are, however, numerous manufacturing, commercial and institutional facilities that cannot tolerate the loss of electricity and then we must use transfer switch equipment.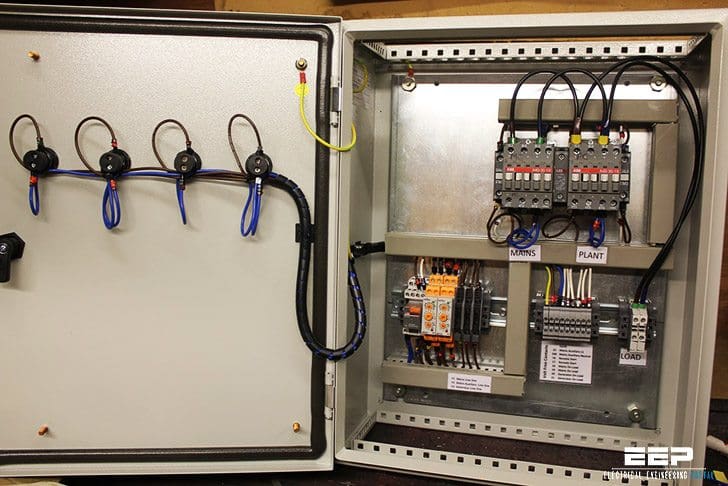 In a hospital, for example, power failures can be fatal to patients who depend on electricity to operate life-sustaining equipment in places like the operating room.
Although the loss of power to a manufacturing facility might not be a life-threatening, the cost of lost production time can be tremendous. As a matter of fact, one sustained power outage can cost far more than the installation of an entire backup system. Think about other places where the loss of power could create big problems. How about an airport's control tower?
In general, a backup source should be a part of any facility that depends on electricity to:
Preserve life
Prevent accidents
Prevent theft or panic
Prevent the loss of goodwill
You will notice that we said backup power source. The National Electric Code (NEC) defines the terms "Emergency Systems," "Legally Required Standby Systems," and "Optional Standby Systems".
Other words such as alternate, standby, backup and critical are often used in the industry to describe dual source power systems. In this giode, the words "backup power" will be used most of the time as a general term to cover all cases.
"Normal Power" will most often be used in this module as the general term covering the primary power or power source typically used every day. "Emergency Power" will most often be used in this module as the general term for the secondary power source.
If there is a normal power source failure, emergency power can be supplied in two ways:
An additional service from the utility supplying the normal power
On-site Generation of emergency power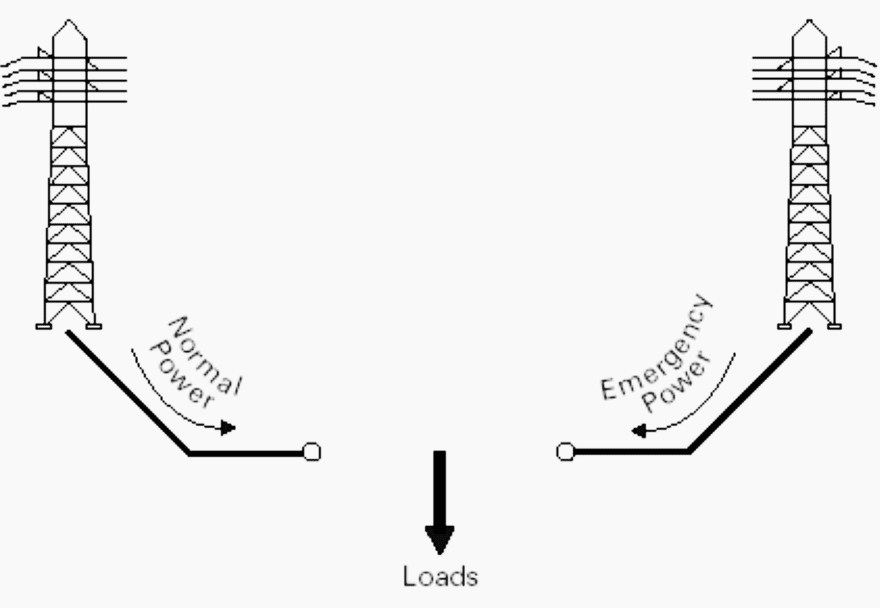 An additional emergency service from the utility would have to come from a source separate from the utility's normal supply.
This requires additional equipment and lines from the utility. In addition, the normal and emergency lines would probably come from different supply locations to reduce the possibility of losing both power supplies at the same time due to the same condition, like a thunder and lightning storm.
Generation of emergency power using gasoline or diesel engine-generator sets on-site is the most common method utilized for standby power systems.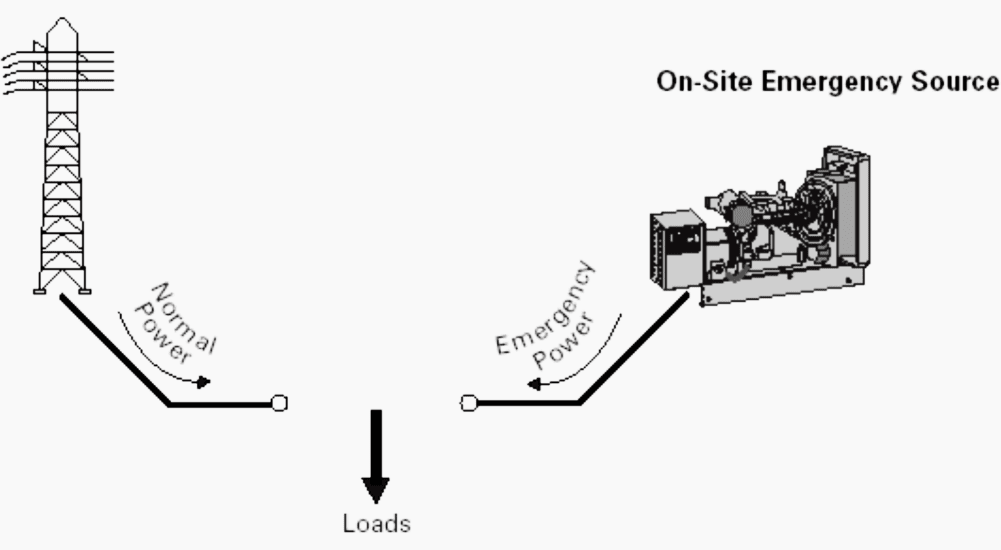 Whether the utility provides both power sources or emergency power is generated on-site, a means must be provided to transfer the load circuits to the available source. Transfer switch equipment provides a means to quickly and safely transfer the critical load circuits, and is the primary topic of discussion of this guide.