Introduction to SCADA
The typical modern Supervisory Control and Data Acquisition (SCADA) system consists of user operations workstations, server computers, communication networks, programmable field controllers/devices and signals.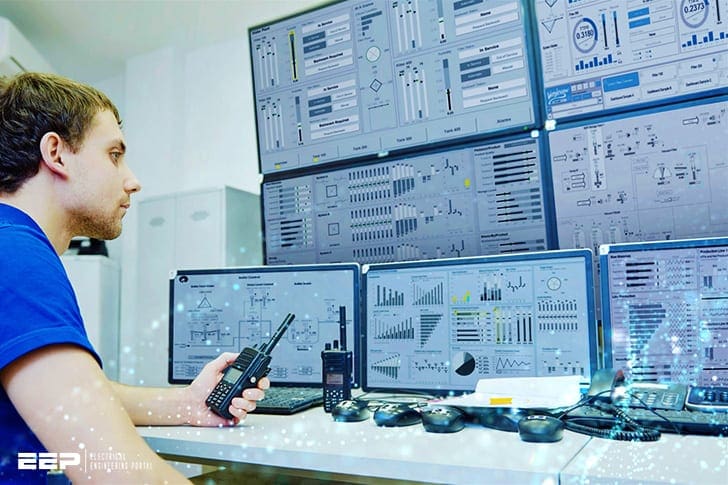 All of the components are seamlessly integrated into a complete operational system, which provides both automated operations as well as user-controlled actions.
Whether the SCADA architecture has already been defined, or it is undergoing detailed design, the software requirements of each process area must be considered.
There are field devices which provide signal data to be processed by a Programmable Process Controller (PPC). There are major equipment, such as pumps, motors, valves, which must be monitored and controlled. The detailed operation of each PPC must be described so that the design can be translated into an application program.
And the operator workstation must have graphic displays, trends and alarm/event summary reports to operate the complete system.