About this handbook
The electrical installation handbook is a tool which is suitable for all those who are interested in electrical plants: useful for installers and maintenance technicians through brief yet important electrotechnical references, and for sales engineers through quick reference selection tables.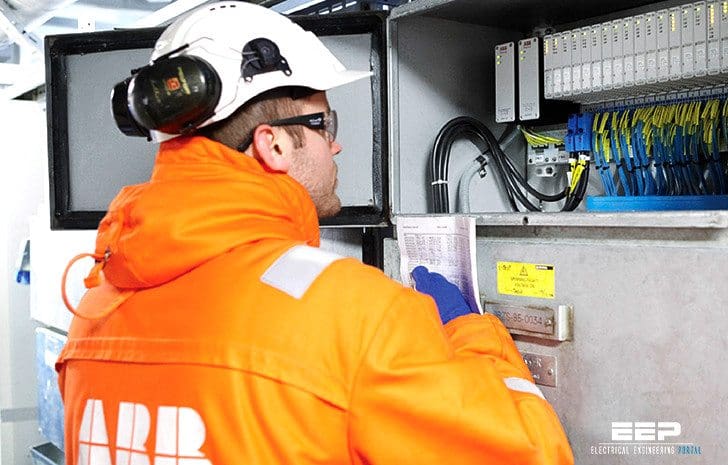 Busbar trunking systems
In electrical installations for industrial environments, busbar trunking systems (BTSs) optimize the power distribution despite the inevitable modifications that are carried out (additions, displacements, replacement of loads) and to facilitate maintenance work and safety verifications.
They are mainly used for:
Supplying sources of light, safety and low power distribution; – lighting lines (medium power);
Power supply and distribution (medium and large power);
Supplying moving equipment (bridge cranes).
Busbar trunking systems consist of:
Conductors/busbars;
Coupling: electrical and mechanical connecting elements for different elements; – straight elements: base elements of the line for carrying energy from the source to the loads;
Routing elements: flexible joints for the creation of curves or overcoming obstacles, horizontal and vertical angles, tee joints and cross elements to create any type of route;
Pull boxes: elements that enable lamps or operating machines to be supplied directly with integrated protection (fuses or circuit breakers);
Suspensions/accessories: hanging and fixing elements for BTS and for any support required for special loads (lighting components, etc).
Busbar trunking systems are subject to the following Standards: IEC 61439 – 1 "Low-voltage switchgear and controlgear assemblies – Part 1: General rules" and IEC 60439 – 2 "Low-voltage switchgear and controlgear assemblies – Part 2: Particular requirements for busbar trunking systems (busways)".