Maintenance recommendations
This audit report summarizes the existing condition of the 35-40 years old Siemens's 3.3 and 11kV switchboards and system at the time when the audit was performed. Charts, diagrams and graphics in this report are merely illustrations to summarize and to provide an overview of the condition of the customer's electrical equipment and system at the time the audit was performed.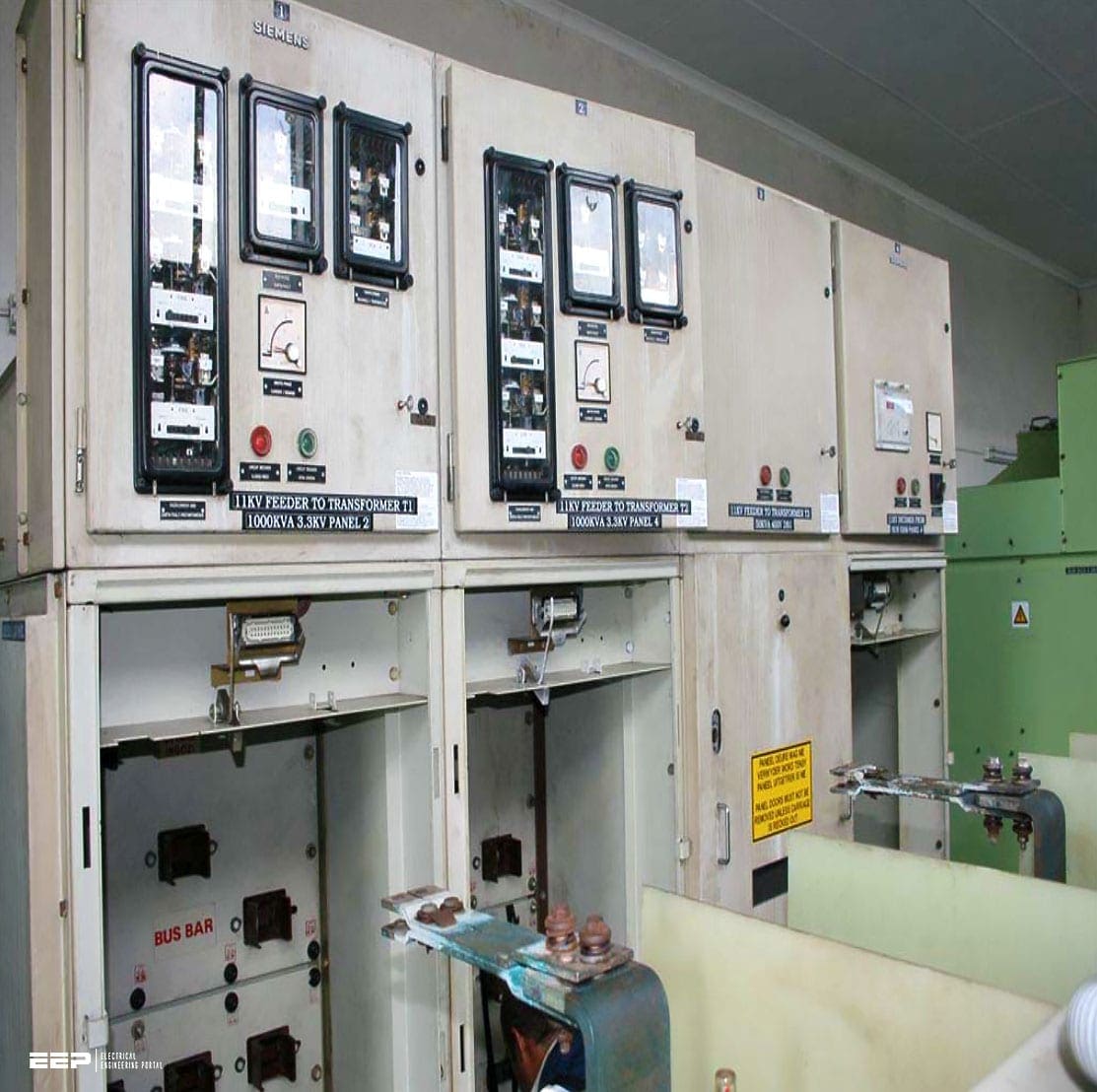 No conclusions should be made and no further measures should be taken based exclusively on the graphic presentations included in this report.
3.3kV Panel
The 3.3kV Panel is being affected by the water moisture from the cable trench, rust and deterioration is evident on all parts and components. The copper has turned blue from oxidation although the equipment can be exchanged by retrofit and all parts can be restored by our artisans.
It is however essential for further life expectancy not to be affected negatively from such a point forward, that all leaks from walls, basement and roof areas are fully repaired by major civil work, if required.
A larger expenditure on the civil side will ensure that any refurbishment undertaken would last in similar time period to a completely new panel. The
circuit breakers and contactors
can be retrofitted with new equipment
as this is the heart of the switching and equipment
.
Doors of the LT compartment are relatively easy to replace and new cut-outs could be introduced for the protection that is required, even if the relays are considered to be changed for any different application.
Another advantage of leaving the old panel in place and refurbishing on site, is that all cables can remain connected, or re-terminated if suspect, being left undisturbed without placing stress on them as would occur if panels are completely removed and replaced.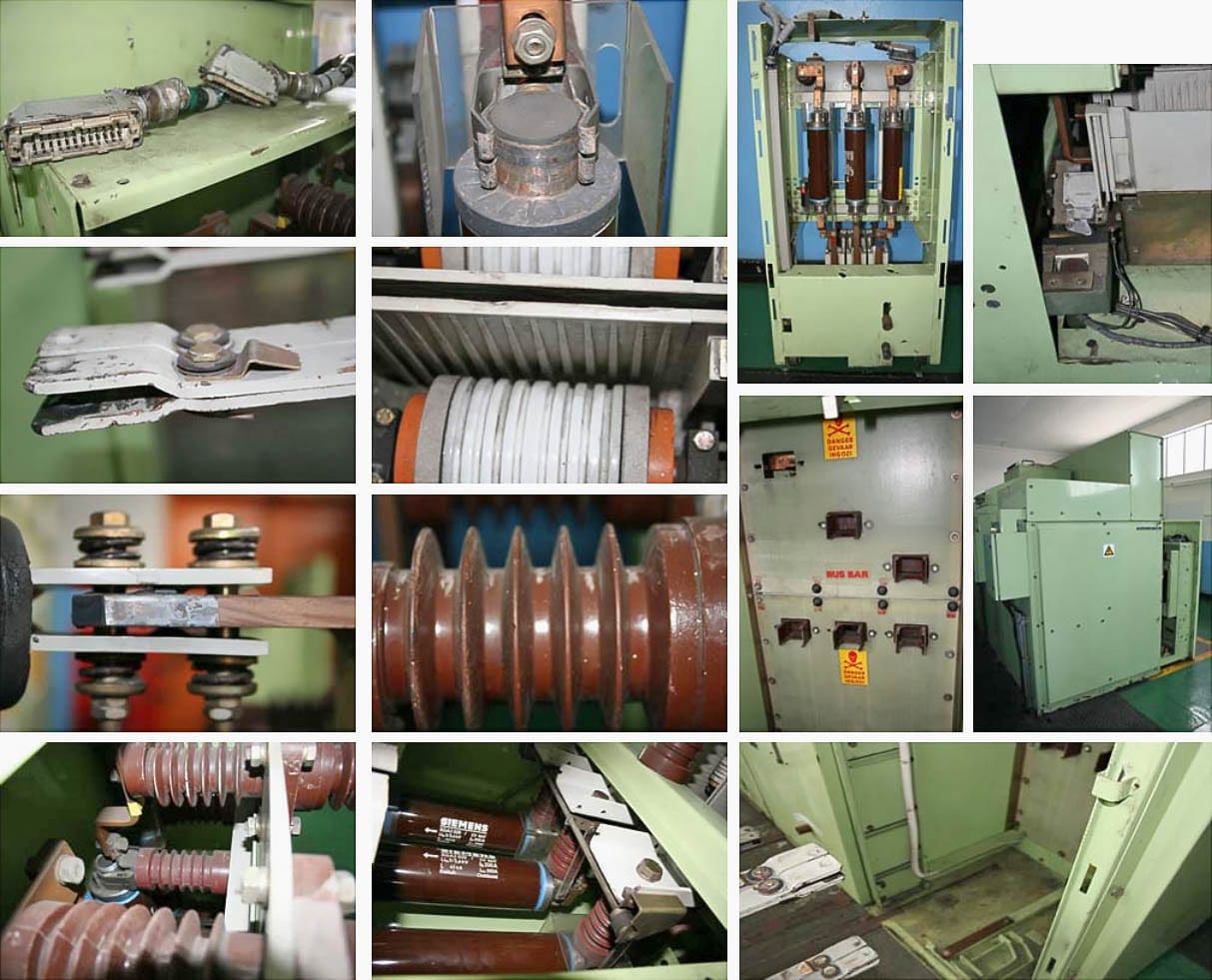 The old front covers would naturally be replaced if the circuit breaker and contactor trucks are retro-fitted with new equipment giving the panel front a completely new appearance with the retrofit new front covers that would be completely re-sprayed (properly powder-coated).
We noted that the LT compartment wiring and terminals are still in a good condition and this could even remain as it is without any new re-wiring costs, One would possibly only need to replace a terminal or re-do a connection here or there, but the present condition makes for easy new equipment wiring integration.
There were a few melted trunking pieces noted however anything of this nature can be replaced quickly and easily at no major cost impact.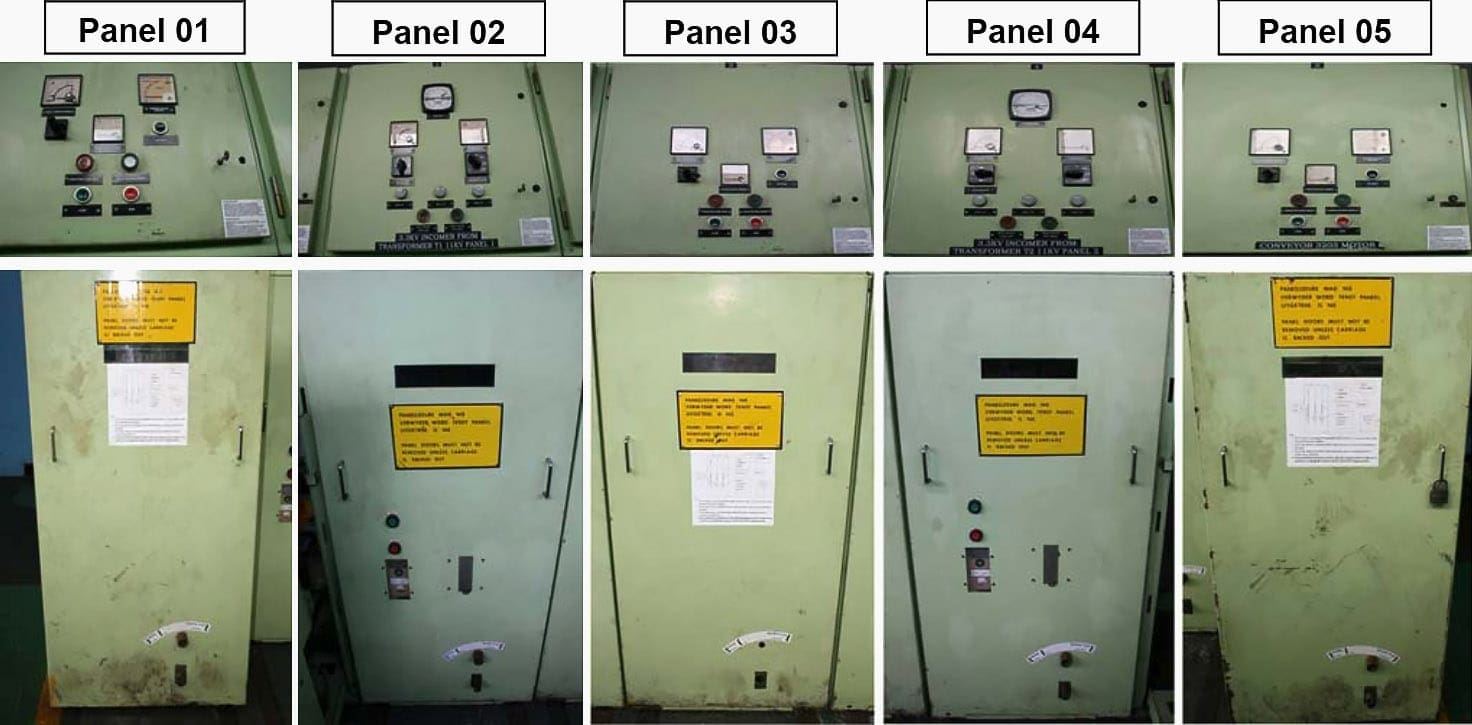 Busbar Chamber
CT housings, although they will become more porous with age and may attract moisture, fitting heaters in these panels in each tier can overcome these problems and really extend the life of this equipment. It is not to say that they are guaranteed to last forever, but from our past experience with retro-fitting we must mention that thusfar no major failures have been experienced simply due to age, as all failures are usually mostly triggered by a specific cause.
Contacts within the busbar housing connecting the c/b arms can all be cleaned checked and replaced if necessary.
Circuit Breakers and Contactors
The circuit breakers and contactors are more problematic as these pose the greatest of all issues for further use. Due to oil fire hazards, we would recommend to go for vacuum exchange breakers and contactors as this would be most cost effective. SF6 is slightly more expensive and can also be a lot more specialised and problematic to maintain. Vacuum you can basically install & not worry about.
If contactors are retro-fitted the advantage of fuse protection, escpecially on motors is not lost. Fuses are relatively easy to obtain and still provide the best and fastest protection.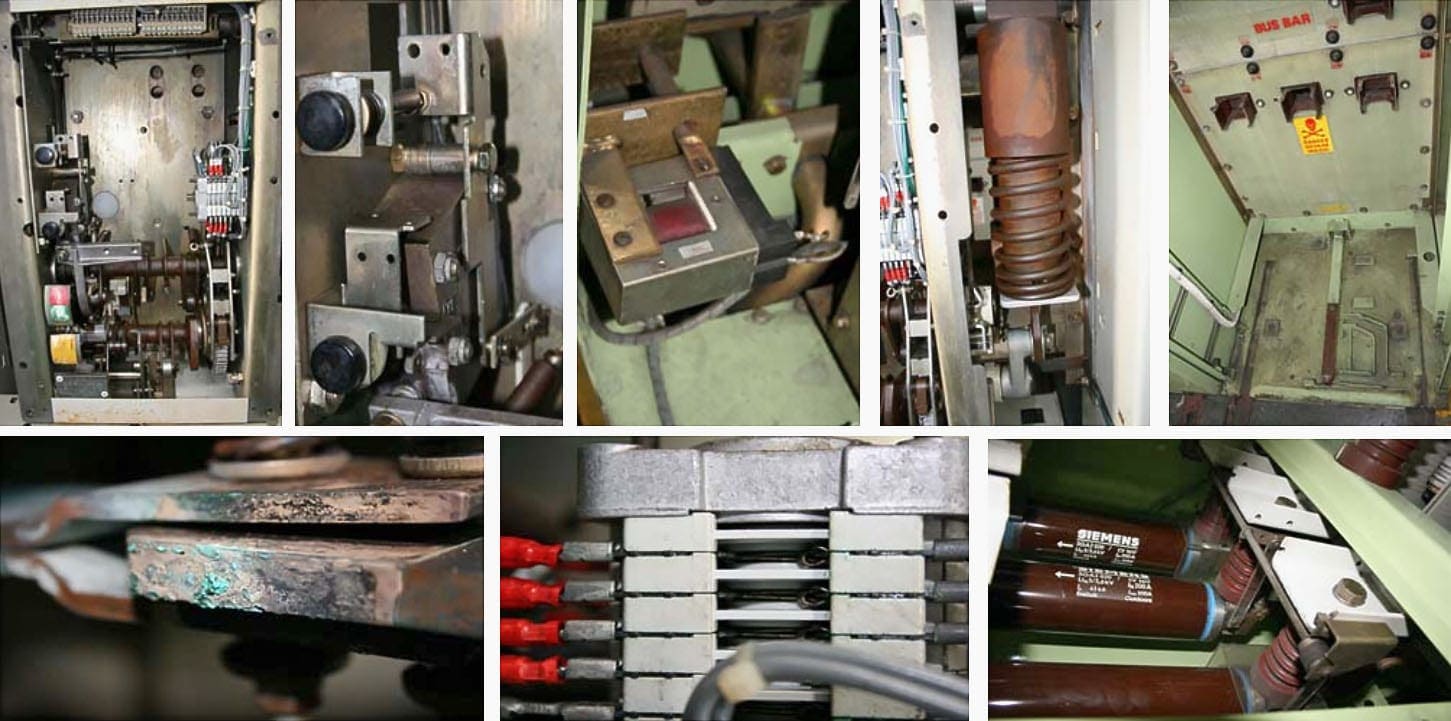 11 kV Switchboard Panels
In past experience we have seen many times that electromechanical relays can outperform much of the digital technology available today. Digital relays are very temperature sensitive and generally there are many reports of relays failing or losing e-prom memory due to the temparatures in electrical panels sometimes exceeding 47 degrees in summer during heavy feeder loading when temperatures rise even within the LT compartment.
Due to the fact that there is no forced cooling in the sub and that installing such system is very expensive, we must side with advising to stick with the present protection systems installed.
If these are regularly tested and calibrated, they will still work for a very long time without giving much trouble, as contacts, bi-metals and coils can be easily replaced.