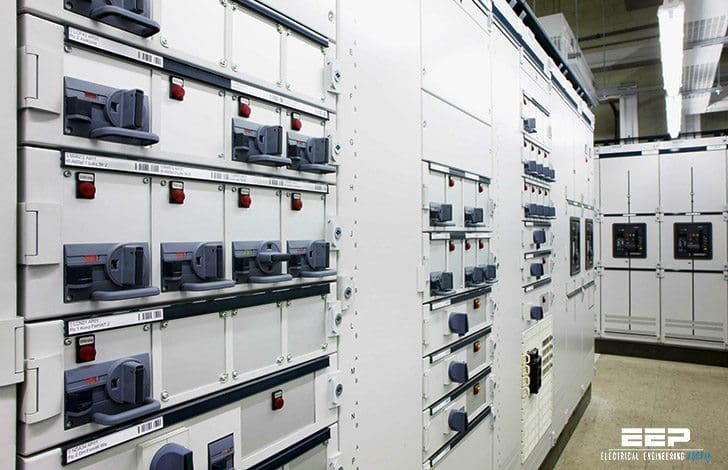 Rule of thumb for quick estimation
If we consider a branch circuit going away from the point of supply and follow it radially along all the connections and branches, we shall find that further away we are from the transformer, lower is the value of the maximum possible short-circuit current.
Each length of conductor or each device in the circuit provides an impedance which helps to reduce the short-circuit current.
Example of Isc at the end of feeder
A prospective short-circuit current of 50 kA at the secondary terminals of a transformer at 400 V, will be limited to about 10 kA at the end of a connecting lead with a length of 10 m and cross-section of 10 mm2. If the same feeder has a cross-section of 25 mm2, the length of the wire is to be 25 m for reducing the current down to 10 kA.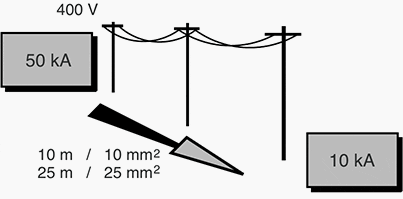 Specimen example //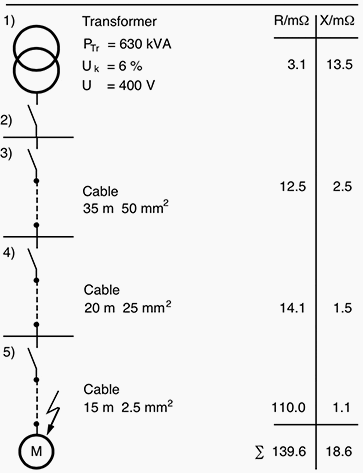 The expected short-circuit current at the end of the feeder is expressed by the relation :


Where:
IK" – Short-circuit current [kA]
UNTrafo – 

Rated voltage of the supply transformer on the low-tension side [V]

ZTrafo – Impedance of the transformer

ZConducting – Impedance of the conducting lead
However, short-circuit at the point 5 is according to the above mentioned formula:


The value calculated above is rather conservative and includes a factor of safety as other sources of current reduction like the arc voltage, the contact resistance and the internal resistances of the different devices in the path of the short-circuit were not considered.
Reference: Basics of circuit breakers – Rockwell