Introduction to PLC/VFD motor control
For the last several decades, every engineering task related to process control is realized by the use of PLC (Programmable Logic Controller). If we are talking about induction motor control, which is the most common case, usually a VFD (Variable Frequency Drive) is electrical device placed "between" a PLC and motor, providing a connection of control logic and circuits on one side, with desired power output at the other side.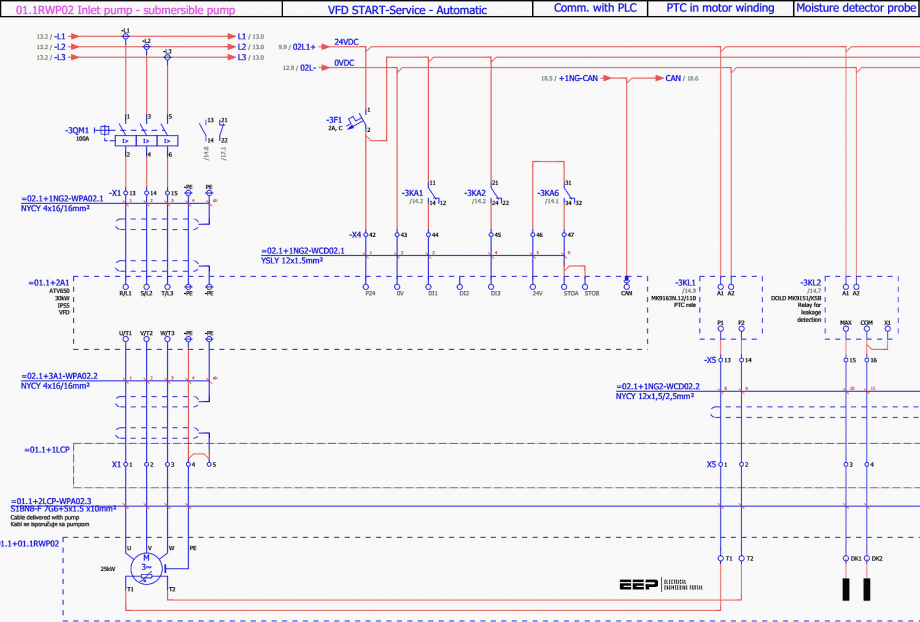 In that way, these three devices (PLC, VFD and motor), together with field measuring devices, represent one functional whole, capable for control, supply, protection and monitoring of some process consumer driven by induction motor.
In this article, a real example of submersible pump control will be described. Attention will be given to description of electrical devices, signals, and operation principle.
Example of pump control
Submersible pump, which is a subject of this example, is used for WWTP (Waste Water Treatment Plant) inlet chamber level control. Physical appearance of this pump type during installation is shown in Figure 1.